Black & Decker Hammer Drill
Oct 1, 2017
Tools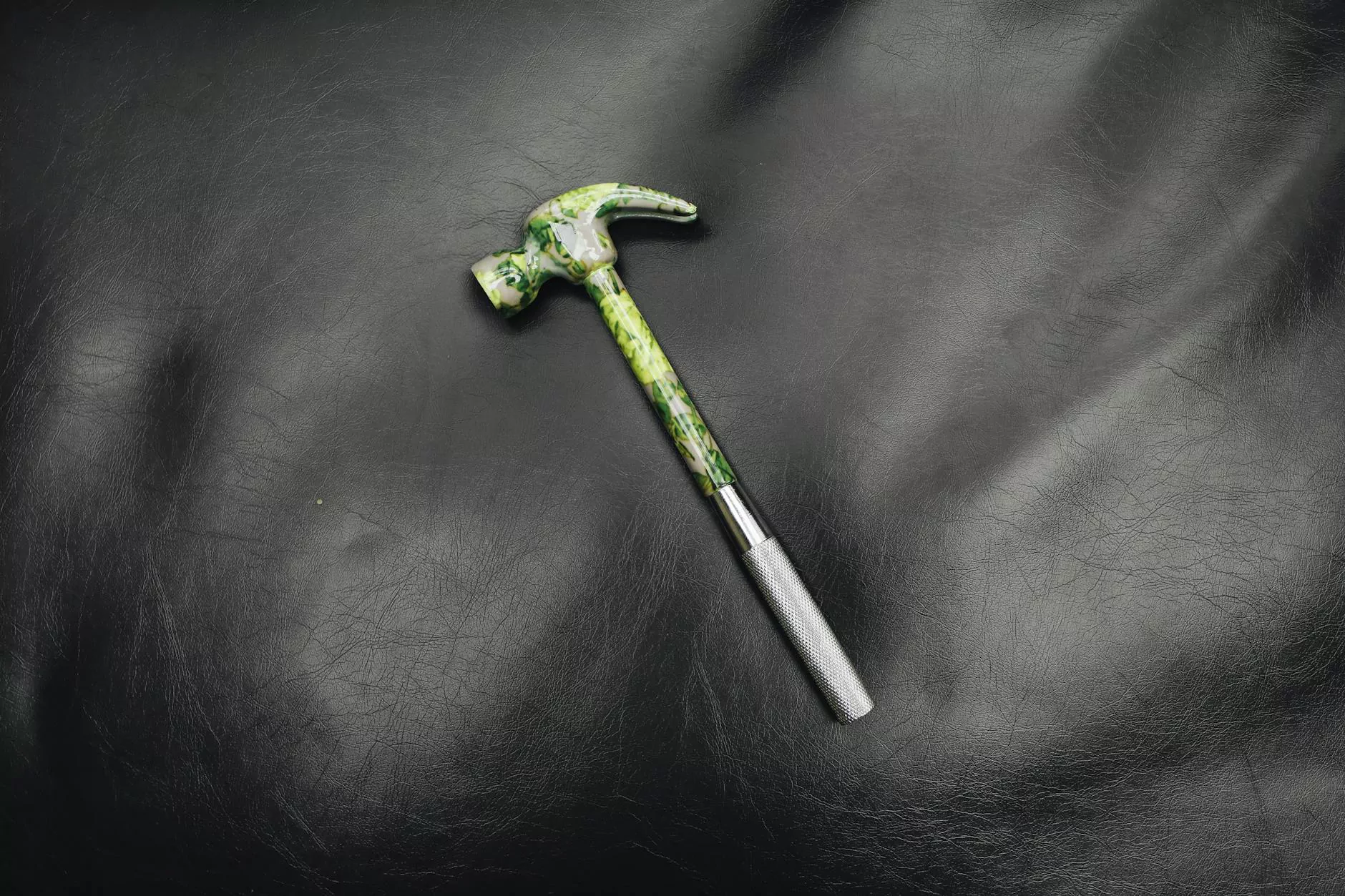 Welcome to Sewing Machines & Vacuums Unlimited, your one-stop destination for all your sewing and vacuum needs. We are excited to introduce our wide range of high-quality power tools, including the Black & Decker Hammer Drill. Whether you are a professional contractor or a DIY enthusiast, our hammer drills are designed to provide exceptional performance and durability.
Why Choose our Black & Decker Hammer Drill?
At Sewing Machines & Vacuums Unlimited, we understand the importance of superior craftsmanship and reliable tools. That's why we proudly offer the Black & Decker Hammer Drill, a trusted name in the industry. Here's why you should choose our drill for your next project:
1. Powerful Performance
Our Black & Decker Hammer Drill packs a powerful punch, making it ideal for both light and heavy-duty drilling tasks. With its high speed and impact force, you can effortlessly drill through various materials, including concrete, wood, and metal. Take on any project with confidence!
2. Versatility
Whether you are working on a small household project or a large-scale construction job, our hammer drill is the perfect choice. It offers versatile functionality, allowing you to switch between drill and hammer modes effortlessly. From drilling holes to driving screws, this drill can handle it all.
3. Durability and Reliability
Investing in a reliable and durable tool is crucial for any professional or DIY enthusiast. Our Black & Decker Hammer Drill is built to withstand the toughest conditions, ensuring long-lasting performance. Designed with high-quality materials and advanced engineering, this drill is built to last.
4. Ergonomic Design
We understand that comfort and ease of use are essential when working with power tools. The Black & Decker Hammer Drill features a ergonomic design, providing a comfortable grip and minimizing user fatigue. This allows you to work for extended periods without discomfort.
5. Precision and Control
Accuracy is vital when it comes to drilling. Our hammer drill offers precise control, allowing you to create clean and accurate holes with ease. The variable speed settings enable you to adjust the drilling speed according to the material, ensuring optimal results every time.
Specifications
Power: 600 Watts
No-load Speed: 0-3000 RPM
Impact Rate: 0-48000 BPM
Chuck Size: 13mm
Weight: 2.5 kg
Applications
The versatility of our Black & Decker Hammer Drill opens up a world of possibilities. Here are just a few applications where this drill excels:
General Construction
Woodworking
Metalworking
Masonry
Installation
Remodeling
Shop with Confidence at Sewing Machines & Vacuums Unlimited
When you choose Sewing Machines & Vacuums Unlimited, you can shop with confidence. We are dedicated to providing exceptional customer service and high-quality products. Here's what sets us apart:
1. Extensive Selection
Our store offers a wide range of sewing machines, vacuums, and power tools to cater to your specific needs. With our vast selection, you can find everything you need under one roof, saving you time and effort.
2. Competitive Prices
We strive to offer our products at competitive prices, ensuring that you get the best value for your money. Our Black & Decker Hammer Drill is priced competitively without compromising on quality.
3. Expert Advice
Our team of knowledgeable and friendly experts is here to assist you in making informed decisions. If you have any questions or need guidance on selecting the right tools, we are more than happy to help.
4. Secure Online Shopping
Our website provides a secure and convenient online shopping experience. Rest assured that your personal information is protected, and your purchase will be processed smoothly.
Explore our collection of Black & Decker Hammer Drills and find the perfect tool for your next project. Buy with confidence and experience the reliability and performance that Sewing Machines & Vacuums Unlimited offers.