Sewing Machines & Vacuums Unlimited - Your One-Stop Shop for All Your Sewing and Cleaning Needs
Jan 8, 2022
Personal Care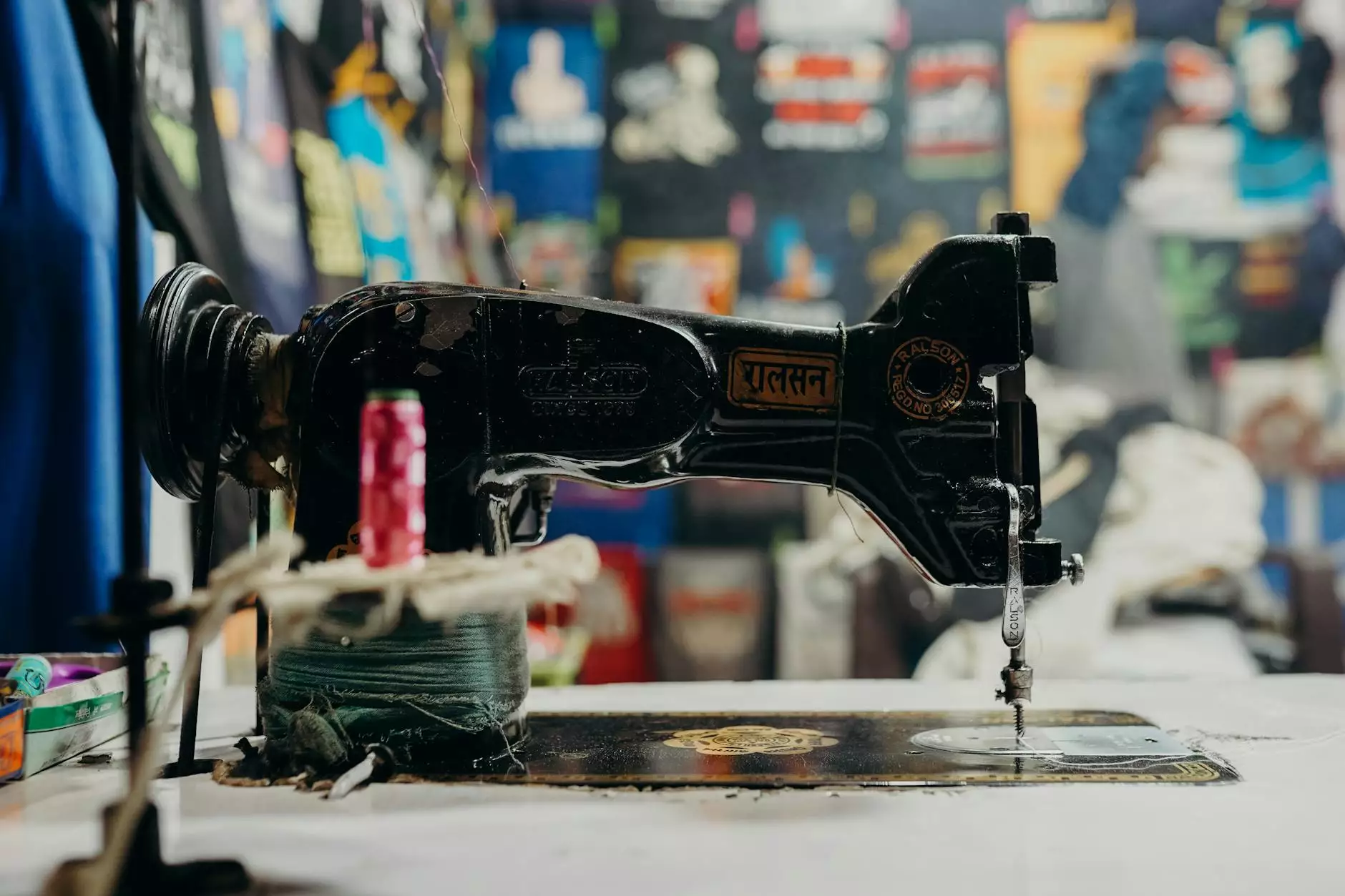 The Importance of Quality Sewing Machines and Vacuums
When it comes to sewing and cleaning, having the right tools is essential. Sewing Machines & Vacuums Unlimited, the leading provider in the eCommerce & Shopping category, understands the importance of quality machines in helping you achieve professional-level results. We offer a wide range of sewing machines and vacuums that cater to both beginners and experienced users.
Explore Our Extensive Collection
At Sewing Machines & Vacuums Unlimited, we take pride in curating a comprehensive collection of sewing machines and vacuums from top brands in the industry. Whether you're a fashion enthusiast or a professional dressmaker, our selection has something for everyone.
Sewing Machines
Our sewing machines are designed to meet the needs of various sewing projects. From basic models for simple alterations to advanced machines with multiple built-in stitches and embroidery capabilities, we have it all. Our experienced staff can guide you in choosing the perfect machine that matches your skill level and individual requirements.
Vacuums
If cleanliness is your priority, our high-quality vacuums have got you covered. We offer lightweight and powerful models that effectively remove dirt and dust, ensuring a spotless environment. Whether you have carpeted floors, hardwood surfaces, or specialized cleaning needs, we have a vacuum that's right for you.
Unmatched Customer Service
At Sewing Machines & Vacuums Unlimited, we value our customers and strive to provide a seamless shopping experience. Our knowledgeable team is always ready to assist you with any questions or concerns you may have. We are dedicated to ensuring your satisfaction and will go the extra mile to address your needs.
Why Choose Sewing Machines & Vacuums Unlimited?
Extensive collection of sewing machines and vacuums
Top brands and quality products
Expert guidance from knowledgeable staff
Seamless shopping experience
Unmatched customer service
Upgrade Your Sewing and Cleaning Experience with Sewing Machines & Vacuums Unlimited
Don't settle for subpar sewing machines or vacuums that compromise on performance and quality. Visit Sewing Machines & Vacuums Unlimited today and discover the perfect products to enhance your sewing and cleaning experience. With our wide selection and exceptional customer service, you can trust us to be your go-to destination for all your sewing and cleaning needs.
Common SEO Tips for Sewing Machines & Vacuums
1. Research and Target Relevant Keywords
When optimizing your SEO strategy, it's essential to identify and target keywords that are relevant to your sewing machines and vacuums business. Conduct thorough keyword research to find popular terms that potential customers are likely to search for.
2. Optimize On-Page Elements
Ensure that your website's meta tags accurately describe your page content. Including relevant keywords in your title tag and meta description can improve your search engine visibility and click-through rates on search engine result pages.
3. Create Engaging and Informative Content
Develop high-quality content that provides valuable information to your audience. Consider writing detailed guides, informative blog posts, and helpful tutorials related to sewing machines and vacuums. Showcase your expertise and establish your website as a reliable resource in the sewing and cleaning industry.
4. Use Rich Media
Incorporate images and videos into your content to engage users and enhance their overall experience on your website. Optimizing these media files with relevant alt tags and descriptions can also improve your website's visibility on search engines.
5. Encourage Customer Reviews
Positive customer reviews can significantly impact your search engine rankings and credibility. Encourage satisfied customers to leave reviews on your website or popular review platforms to boost your online reputation.
6. Build High-Quality Backlinks
Earning backlinks from reputable websites can improve your website's authority and search rankings. Seek opportunities for guest posting, collaborations, and partnerships to acquire relevant and high-quality backlinks in the sewing and cleaning industry.
7. Optimize for Mobile Devices
With the increasing use of mobile devices for online browsing, it's crucial to ensure that your website is mobile-friendly. Responsive design and fast-loading pages contribute to a positive user experience and can improve your search engine rankings.
Trust Sewingan - Your Ultimate Resource for Sewing Machines & Vacuums
Make Sewingan your go-to destination for all your sewing and cleaning needs. With our extensive collection, expert guidance, and unmatched customer service, we are dedicated to providing you with the best shopping experience possible. Upgrade your sewing and cleaning equipment today and discover the difference.