CHiQ 75" UHD Smart Android TV with Dolby Vision, Dolby Audio, and Bluetooth 5.0
Jan 20, 2023
Electronics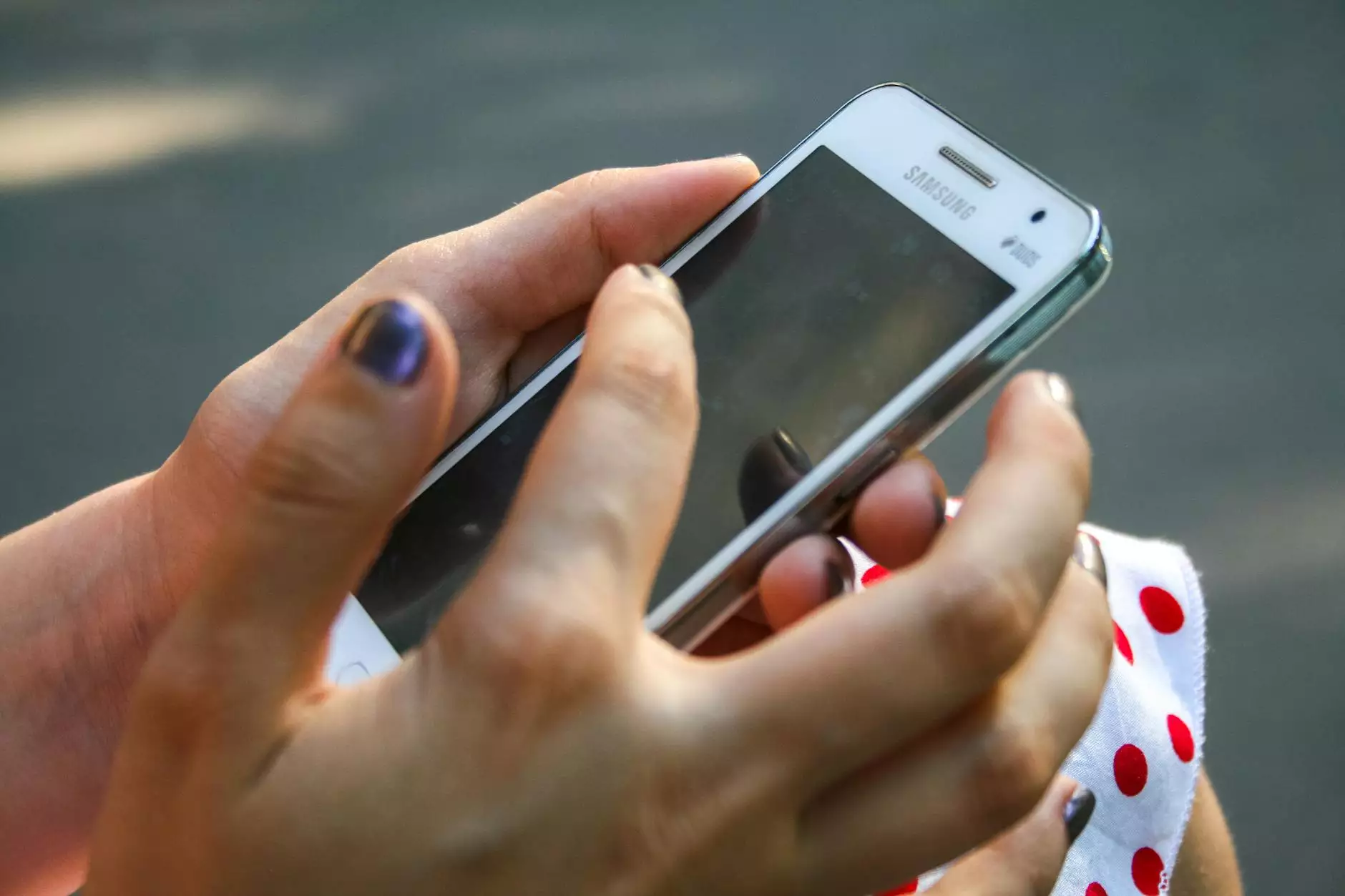 Welcome to Sewing Machines & Vacuums Unlimited, your premier destination for top-of-the-line sewing machines, vacuums, and electronics. Today, we are thrilled to introduce you to the CHiQ 75" UHD Smart Android TV with Dolby Vision, Dolby Audio, and Bluetooth 5.0. With its cutting-edge features and exceptional performance, this high-end LED television is set to revolutionize your home entertainment experience.
Features and Specifications
Let's delve into the impressive features and specifications that make the CHiQ 75" UHD Smart Android TV stand out from the competition:
Ultra High Definition (UHD) Display
Experience breathtaking visuals with the CHiQ 75" UHD Smart Android TV's brilliant 4K resolution. Every image comes to life with rich, vibrant colors and incredible detail, bringing your favorite movies, TV shows, and games to a whole new level of realism.
Dolby Vision Technology
Indulge in a cinematic experience in the comfort of your own home with Dolby Vision technology. This advanced HDR (High Dynamic Range) format ensures that every scene is dynamically optimized to deliver stunning brightness, contrast, and colors. From dark shadows to bright highlights, you'll see everything as the director intended.
Dolby Audio
The CHiQ 75" UHD Smart Android TV takes your audio experience to new heights with Dolby Audio. Whether you're watching an action-packed movie or listening to your favorite music, immerse yourself in rich, crystal-clear sound with enhanced depth and detail. Feel like you're part of the action with every whisper, explosion, and musical note.
Smart Android TV
Discover a world of entertainment at your fingertips with the CHiQ 75" UHD Smart Android TV. Powered by the Android TV operating system, you can access a vast selection of apps, games, and content from popular streaming services like Netflix, Amazon Prime Video, and YouTube. Seamlessly browse the internet, stream your favorite shows, and stay connected with friends and family without leaving your couch.
Bluetooth 5.0
Take advantage of the CHiQ 75" UHD Smart Android TV's built-in Bluetooth 5.0 technology. Connect your wireless headphones, speakers, or soundbar effortlessly for an immersive audio experience. Say goodbye to messy cables and enjoy the freedom to enjoy your favorite content with enhanced audio quality, all without disturbing others around you.
Benefits of the CHiQ 75" UHD Smart Android TV
Investing in the CHiQ 75" UHD Smart Android TV brings countless benefits to your home entertainment setup:
Immersive Viewing Experience
With its large 75" screen and stunning 4K UHD resolution, the CHiQ Smart Android TV truly immerses you in every scene. Whether you're watching movies, sports, or playing games, you'll feel like you're right in the middle of the action.
Captivating Audio Performance
The inclusion of Dolby Audio technology elevates your audio experience, allowing you to hear every detail, dialogue, and sound effect with exceptional clarity and precision.
Endless Entertainment Options
Explore a vast array of entertainment options through the Android TV interface. With access to popular streaming services, thousands of apps, and the ability to browse the internet, you'll never run out of things to watch, play, or discover.
Seamless Connectivity
Thanks to Bluetooth 5.0, connecting your wireless devices to the CHiQ Smart Android TV is effortless. Enjoy your favorite content with premium audio quality and the freedom to move around your space without being restricted by cables.
Why Choose Sewing Machines & Vacuums Unlimited?
As a leading provider of sewing machines, vacuums, and electronics, Sewing Machines & Vacuums Unlimited is committed to offering our customers the highest quality products combined with exceptional service and support. Here are a few reasons why you should choose us:
Extensive Product Selection
Our wide range of products caters to various needs and preferences. From sewing enthusiasts to home appliance seekers, we have the perfect solution to enhance and simplify your everyday tasks.
Unparalleled Expertise
With years of experience in the industry, our team of experts is highly knowledgeable and passionate about the products we offer. We are always ready to assist you in finding the perfect TV or answering any questions you may have.
Outstanding Customer Service
We strive to provide an exceptional customer experience from the moment you arrive on our website until long after your purchase. We're here to ensure your satisfaction every step of the way.
Competitive Pricing
At Sewing Machines & Vacuums Unlimited, we believe that quality shouldn't break the bank. We offer competitive pricing on all our products, ensuring you receive excellent value for your hard-earned money.
Fast and Reliable Shipping
We understand how important it is to receive your order promptly. That's why we prioritize fast and reliable shipping to ensure your CHiQ Smart Android TV arrives in perfect condition and ready to impress.
Begin Your Entertainment Journey Today
Don't miss out on the exceptional entertainment experience offered by the CHiQ 75" UHD Smart Android TV. Explore the incredible features and benefits by visiting Sewing Machines & Vacuums Unlimited's website today. Upgrade your home entertainment setup and enjoy the ultimate viewing experience that will leave you mesmerized.