Meet Jeff Dee - Sewing Machines & Vacuums Unlimited
Oct 6, 2017
Personal Care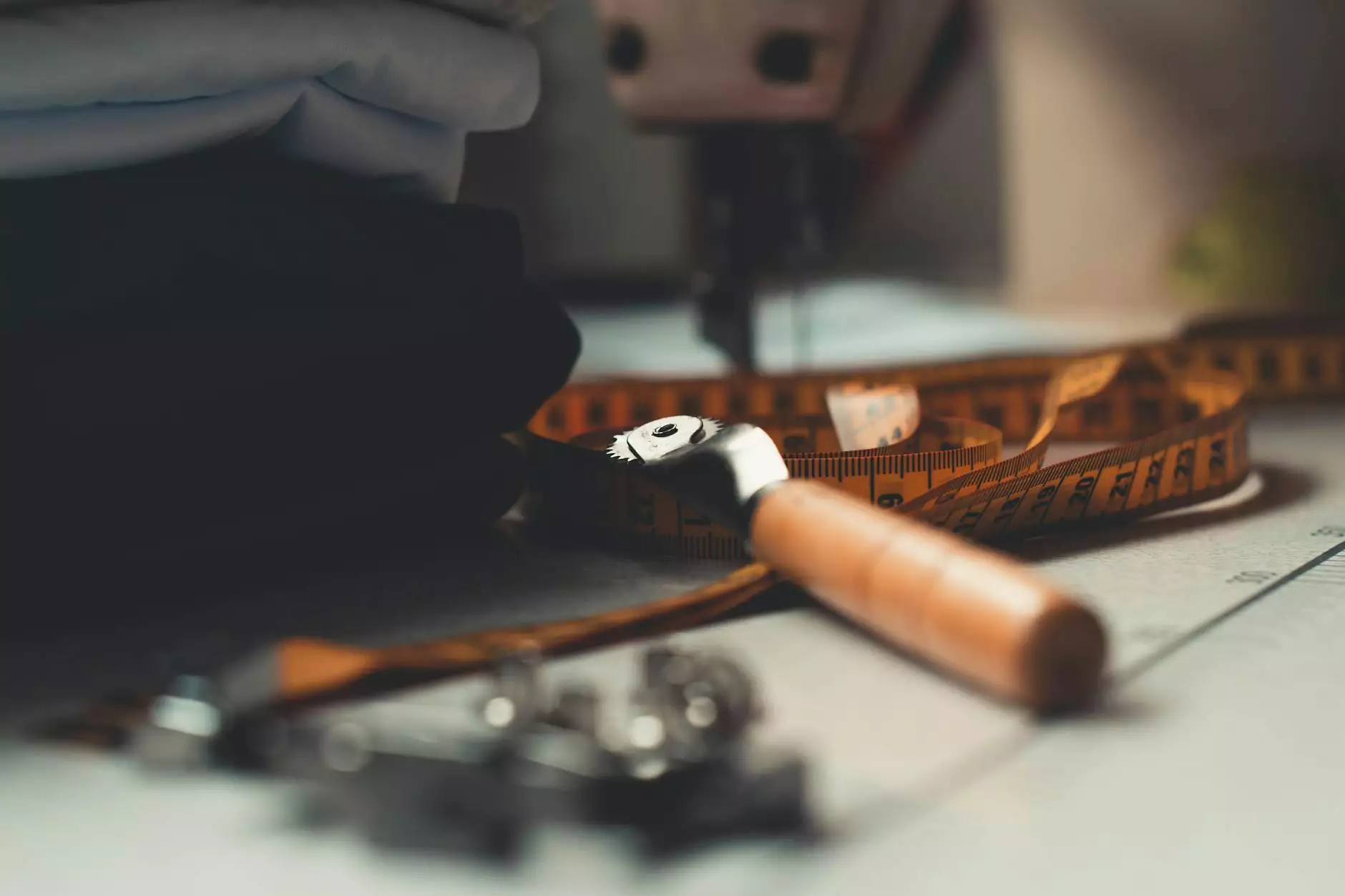 About Jeff Dee
Welcome to the world of Sewing Machines & Vacuums Unlimited! Get to know one of our exceptional staff members, Jeff Dee. With his extensive experience and immense knowledge in the sewing machine and vacuum industry, he is a valuable member of our team.
Experience and Expertise
Jeff Dee has been working with Sewing Machines & Vacuums Unlimited for over 10 years. During this time, he has gained deep insight into the intricacies of sewing machines and vacuums. His passion for these products is undeniable, and his dedication to helping customers find the perfect fit for their needs is unmatched.
Product Knowledge
One of Jeff's greatest strengths lies in his comprehensive product knowledge. He stays up-to-date with the latest advancements and innovations in the sewing machine and vacuum industry. Whether you're a beginner or an expert, Jeff can guide you through our vast selection and recommend the ideal product based on your specific requirements.
Customer Service
Jeff Dee is renowned for his exceptional customer service skills. He believes in building long-lasting relationships with our valued customers. His friendly and approachable nature makes him the go-to person for any queries or concerns you may have. Jeff takes the time to understand your needs and ensures that you have a positive and satisfying experience with Sewing Machines & Vacuums Unlimited.
Training and Certifications
In addition to his years of hands-on experience, Jeff Dee has undergone extensive training and obtained certifications from reputable sewing machine and vacuum manufacturers. These certifications validate his expertise and enable him to provide accurate and reliable information to our customers. You can trust Jeff to offer guidance and support based on industry-approved standards.
Training Opportunities
Jeff also takes part in training sessions offered by manufacturers to enhance his skills. By staying updated on the latest techniques and technologies, he ensures that he can assist you in making informed decisions. Whether you need guidance on selecting the right sewing machine for embroidery projects or want advice on choosing a vacuum with advanced filtration systems, Jeff's training equips him to provide you with valuable insights.
The Sewing Machines & Vacuums Unlimited Difference
Sewing Machines & Vacuums Unlimited has set itself apart as the premier destination for all your sewing and vacuum needs. With an extensive selection of high-quality products, exceptional customer service, and a team of experts like Jeff Dee, we go above and beyond to ensure your complete satisfaction.
Our Commitment to Quality
We understand the importance of investing in reliable and durable sewing machines and vacuums. That's why we handpick our products from renowned manufacturers who are trusted for their commitment to quality. When you shop with us, you can have peace of mind knowing that you're getting the best value for your money.
Expert Advice and Guidance
At Sewing Machines & Vacuums Unlimited, we believe in empowering our customers with the knowledge they need to make informed decisions. With our team of experts, including Jeff Dee, we are always ready to offer personalized advice and guidance. We take the time to understand your unique requirements and recommend products that suit your needs and budget perfectly.
Exceptional Customer Support
We strive to provide exceptional customer support before, during, and after your purchase. From answering your initial queries to helping with any troubleshooting or maintenance needs, our team, led by Jeff Dee, is here to ensure your experience with Sewing Machines & Vacuums Unlimited is unparalleled.
Contact Jeff Dee Today
Are you ready to explore our vast selection of sewing machines and vacuums? Contact Jeff Dee, our expert staff member, for unparalleled guidance and support. Whether you're an experienced seamstress or just starting out on your sewing journey, Jeff will help you find the perfect product to suit your needs. Visit Sewing Machines & Vacuums Unlimited today and experience the difference of working with the industry's best!