About Sarah Reddinger - The Expert at Sewing Machines & Vacuums Unlimited
Jun 27, 2021
Personal Care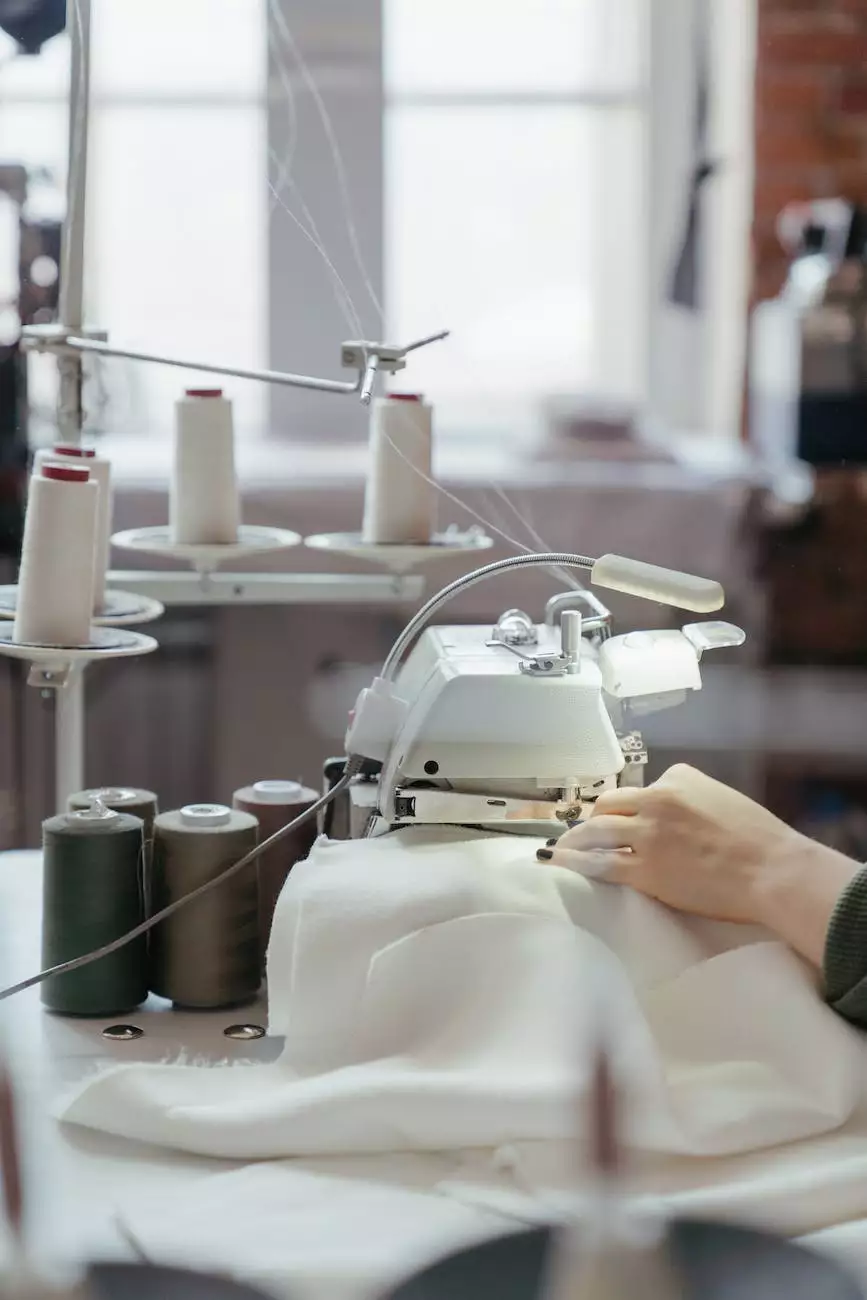 Welcome to Sewing Machines & Vacuums Unlimited, the premier destination for all your sewing and vacuum needs. As an eCommerce & Shopping platform, we take pride in offering a wide range of high-quality products to help you pursue your creative endeavors. Our team of experts is dedicated to providing exceptional customer service, and today we'd like to introduce you to one of our very own - the knowledgeable and talented Sarah Reddinger.
Meet Sarah Reddinger
Sarah Reddinger is a valued member of our team, known for her extensive experience and passion for sewing and vacuum care. With years of hands-on expertise, Sarah's knowledge in this industry makes her an invaluable resource for our customers. Her dedication to delivering top-notch service and assisting customers in finding the perfect products for their needs is unmatched.
Expertise in Sewing Machines
When it comes to sewing machines, Sarah's expertise shines through. She is well-versed in the various types and models available in the market, from basic home machines to advanced professional-grade equipment. Sarah understands that different projects require different features, and she can guide you in making an informed decision that suits your unique requirements. Whether you are a beginner or a seasoned pro, Sarah is here to help you find the perfect sewing machine that meets your specific needs.
Vacuum Care and Maintenance
In addition to her vast knowledge of sewing machines, Sarah is also an expert in vacuum care. She knows that vacuum cleaners play a crucial role in maintaining a clean and healthy home environment. With Sarah's guidance, you can learn about the latest vacuum models, their features, and how to properly maintain them for optimal performance. She can provide valuable tips on choosing the right vacuum cleaner based on your specific cleaning needs, whether it's for carpets, hardwood floors, or pet hair removal.
How Sarah Helps You
When you visit Sewing Machines & Vacuums Unlimited, you can expect personalized assistance from Sarah. She will take the time to understand your specific sewing or vacuum needs and offer expert recommendations. Sarah believes in building lasting relationships with customers by providing exceptional customer service and ongoing support.
Affordable Pricing
Sarah understands that affordability is an important consideration when purchasing sewing machines or vacuum cleaners. She can help you find products that fit within your budget, without compromising on quality or performance. At Sewing Machines & Vacuums Unlimited, we strive to offer competitive pricing, ensuring that you get the best value for your investment.
Product Demonstrations and Workshops
To enhance your shopping experience, Sarah regularly conducts product demonstrations and workshops. These sessions provide a hands-on opportunity for customers to learn more about specific sewing machines and vacuum cleaners. Sarah's comprehensive demonstrations will empower you to make an informed decision and discover the full potential of your chosen products.
Experience the Difference with Sarah Reddinger
With Sarah's expertise at your disposal, choosing the right sewing machine or vacuum cleaner has never been easier. Her meticulous attention to detail and commitment to customer satisfaction ensure that you have a seamless shopping experience from start to finish at Sewing Machines & Vacuums Unlimited. We pride ourselves on offering an extensive selection of high-quality products, backed by the knowledge and dedication of team members like Sarah.
Visit Us Today
Ready to explore the world of sewing machines and vacuum cleaners? Visit Sewing Machines & Vacuums Unlimited today and let Sarah Reddinger guide you towards finding the perfect product. With her expert advice and a wide range of options to choose from, we're confident that you'll be able to create, clean, and maintain with confidence for years to come.