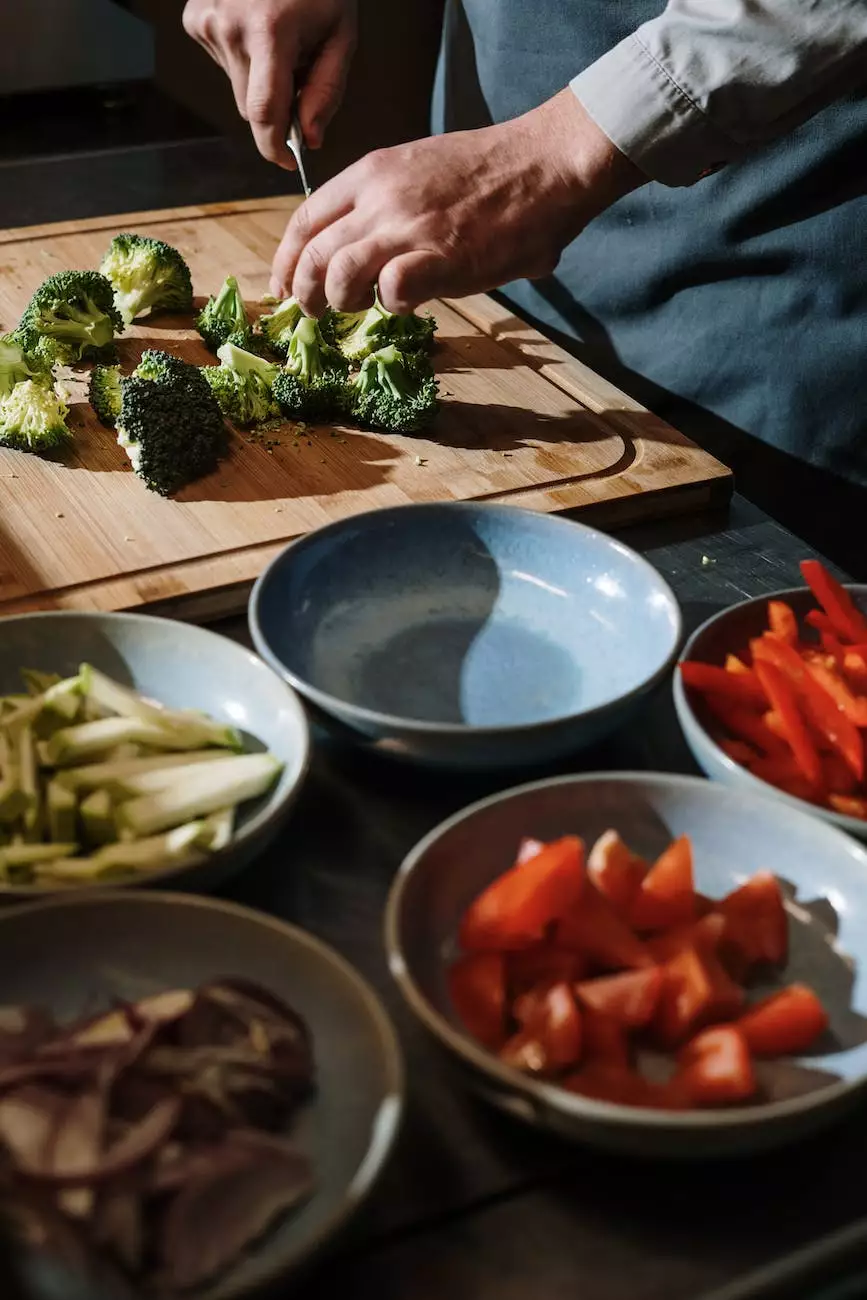 Indulge in Delicious Fried Dishes with the Frigidaire 4L Deep Fryer
Welcome to 220 To Go, your trusted retailer for high-quality kitchen appliances. We are proud to introduce the Frigidaire 4L Deep Fryer, an essential addition to any kitchen. With this powerful deep fryer, you can take your culinary skills to the next level and impress your friends and family with delicious fried dishes.
The Perfect Deep Fryer for Home Use
Are you tired of ordering takeout just to enjoy your favorite fried foods? Look no further! The Frigidaire 4L Deep Fryer is designed to bring the taste of your favorite restaurant classics right to your home. Now you can savor crispy French fries, mouthwatering chicken wings, and delectable onion rings without leaving the comfort of your kitchen.
Unparalleled Performance
The Frigidaire 4L Deep Fryer is built to deliver exceptional performance. With its powerful 1800-watt heating element, your food will be cooked to perfection every time. The large 4-liter capacity allows you to fry generous portions, making it perfect for family gatherings or parties with friends.
Healthier Cooking with Less Oil
At 220 To Go, we understand the importance of maintaining a healthy lifestyle. That's why the Frigidaire 4L Deep Fryer is designed to minimize oil absorption, resulting in healthier fried foods. The adjustable temperature control allows you to customize the frying process, ensuring that your dishes are cooked just the way you like them.
Convenient Features for Easy Cooking
We believe that cooking should be a hassle-free experience. The Frigidaire 4L Deep Fryer is equipped with a range of convenient features to make your cooking process a breeze. The integrated viewing window lets you monitor your food without opening the fryer, while the cool-touch handle ensures safe handling. The removable basket and non-stick interior make cleaning effortless.
Customer Satisfaction Guaranteed
At Sewing Machines & Vacuums Unlimited, we prioritize customer satisfaction. Our 220 To Go store strives to provide the best shopping experience, backed by reliable customer support. With the Frigidaire 4L Deep Fryer, you can be confident in your purchase. Join the countless satisfied customers who have already unlocked the culinary potential of this exceptional deep fryer.
Order Your Frigidaire 4L Deep Fryer Today
Don't miss out on the opportunity to bring the joy of indulgent fried dishes to your very own kitchen. Order your Frigidaire 4L Deep Fryer from 220 To Go today and start creating mouthwatering meals that will impress your loved ones. With our secure online ordering system and fast, reliable shipping, you'll be enjoying crispy, golden delights in no time.
About Sewing Machines & Vacuums Unlimited
Sewing Machines & Vacuums Unlimited is a trusted retailer in the eCommerce & Shopping category. With a wide range of high-quality products, including sewing machines, vacuums, and kitchen appliances, we strive to provide our customers with exceptional options to enhance their daily lives. Our dedicated team is committed to delivering outstanding customer service and ensuring a seamless shopping experience.
Discover More at 220 To Go
Visit our 220 To Go store for an incredible selection of kitchen appliances and more. We offer a variety of high-end products that cater to your cooking needs and elevate your culinary creations. Indulge in the convenience and satisfaction of cooking with top-notch appliances that deliver remarkable performance. Enhance your kitchen today with 220 To Go.