Canister Vacuum - Washington, DC
Mar 22, 2020
Appliances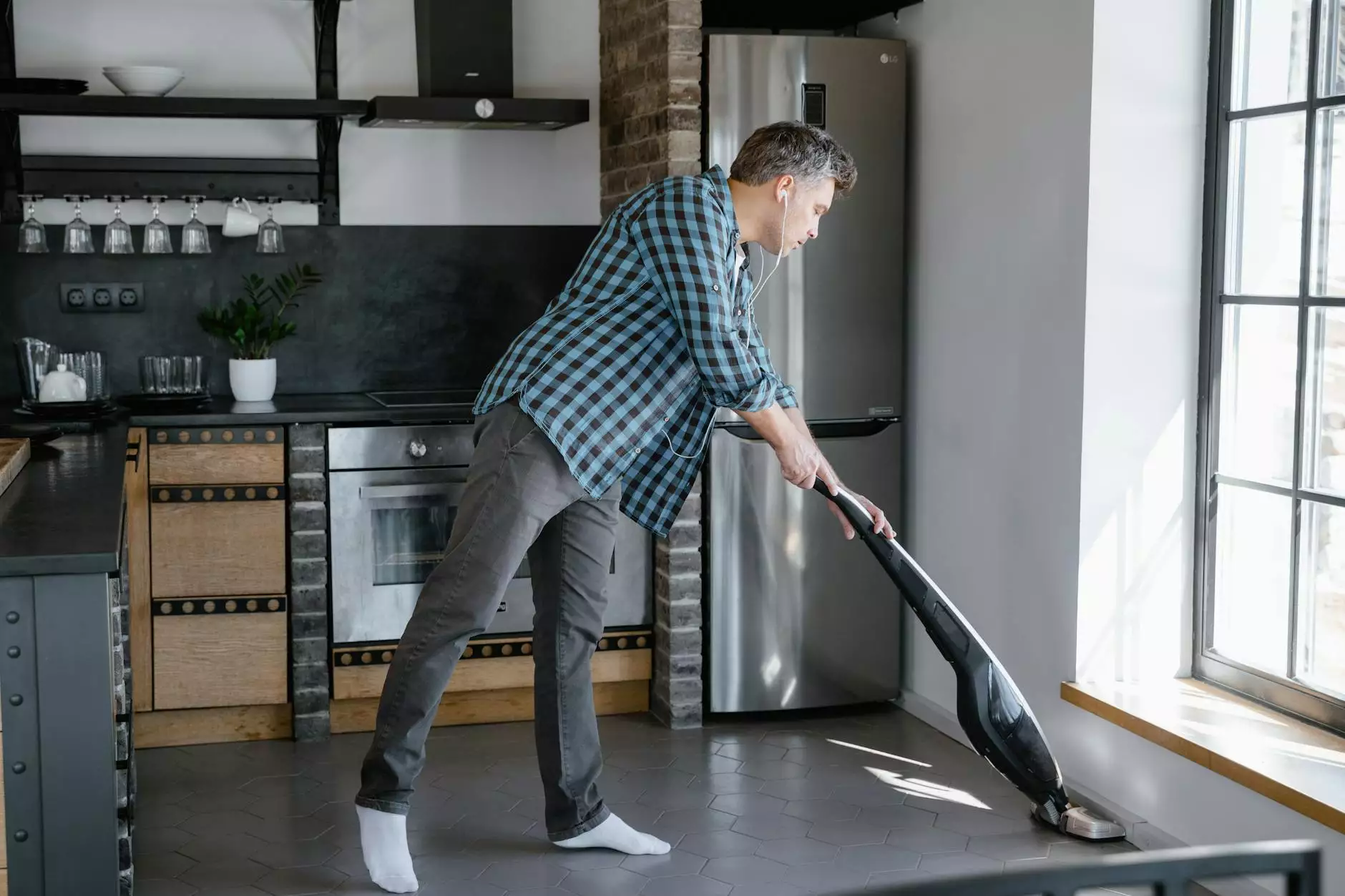 Welcome to Sewing Machines & Vacuums Unlimited, the premier destination for canister vacuums in Washington, DC! If you're looking for a high-end canister vacuum that offers superior cleaning performance and convenience, you've come to the right place. Our wide selection of top brands and models ensures that we have the perfect canister vacuum to meet all your cleaning needs.
Why Choose a Canister Vacuum?
Canister vacuums are known for their versatility and efficiency. Unlike upright vacuums, canister vacuums feature a separate canister unit that holds the motor and dust collection system, while the cleaning nozzle is connected via a flexible hose. This design allows for easier maneuverability and more effective cleaning in hard-to-reach areas, such as stairs, upholstery, and corners.
At Sewing Machines & Vacuums Unlimited, we understand that every home has unique cleaning requirements. That's why we offer a diverse range of canister vacuums with various features and attachments, ensuring that you find the perfect vacuum for your specific needs. Whether you have hardwood floors, carpets, or a combination of both, we have the ideal canister vacuum to tackle any mess.
Top Brands and Models
We pride ourselves on offering only the best canister vacuums from top brands in the industry. Our selection includes models from renowned manufacturers such as Miele, Dyson, Shark, and Electrolux. These brands are synonymous with quality, innovation, and cutting-edge technology.
Miele canister vacuums are known for their exceptional build quality and powerful suction. Their advanced filtration systems ensure that even the finest dust particles are captured, resulting in cleaner and healthier indoor air quality. Dyson canister vacuums, on the other hand, are known for their revolutionary cyclone technology, which provides powerful suction and efficient dust separation.
If you're looking for a more affordable option without compromising on quality, Shark canister vacuums offer excellent value for money. They deliver powerful suction and come with a range of useful attachments to tackle any cleaning task. Electrolux canister vacuums are also popular among customers due to their reliability, durability, and strong performance on both carpets and hard floors.
The Perfect Cleaning Companion
When you choose a canister vacuum from Sewing Machines & Vacuums Unlimited, you're not just investing in a cleaning appliance - you're investing in a long-term cleaning companion. Our team of knowledgeable professionals is dedicated to helping you find the ideal canister vacuum that perfectly matches your requirements.
Additionally, our commitment to customer satisfaction extends beyond the purchase. We offer comprehensive after-sales support, including servicing, repairs, and maintenance. Our technicians are highly skilled and experienced, ensuring that your canister vacuum remains in optimal condition for years to come.
Visit Our Store in Washington, DC
We invite you to visit our store located in the heart of Washington, DC, to experience the quality and performance of our canister vacuums firsthand. Our friendly and attentive staff will be more than happy to assist you in finding the perfect canister vacuum that addresses all your cleaning needs.
Whether you're a homeowner, professional cleaner, or business owner, Sewing Machines & Vacuums Unlimited is your one-stop shop for high-end canister vacuums in Washington, DC. Shop with us today and discover the difference that a quality canister vacuum can make in your cleaning routine.