Dishwasher Accessories & Cleaners
Feb 26, 2022
Appliances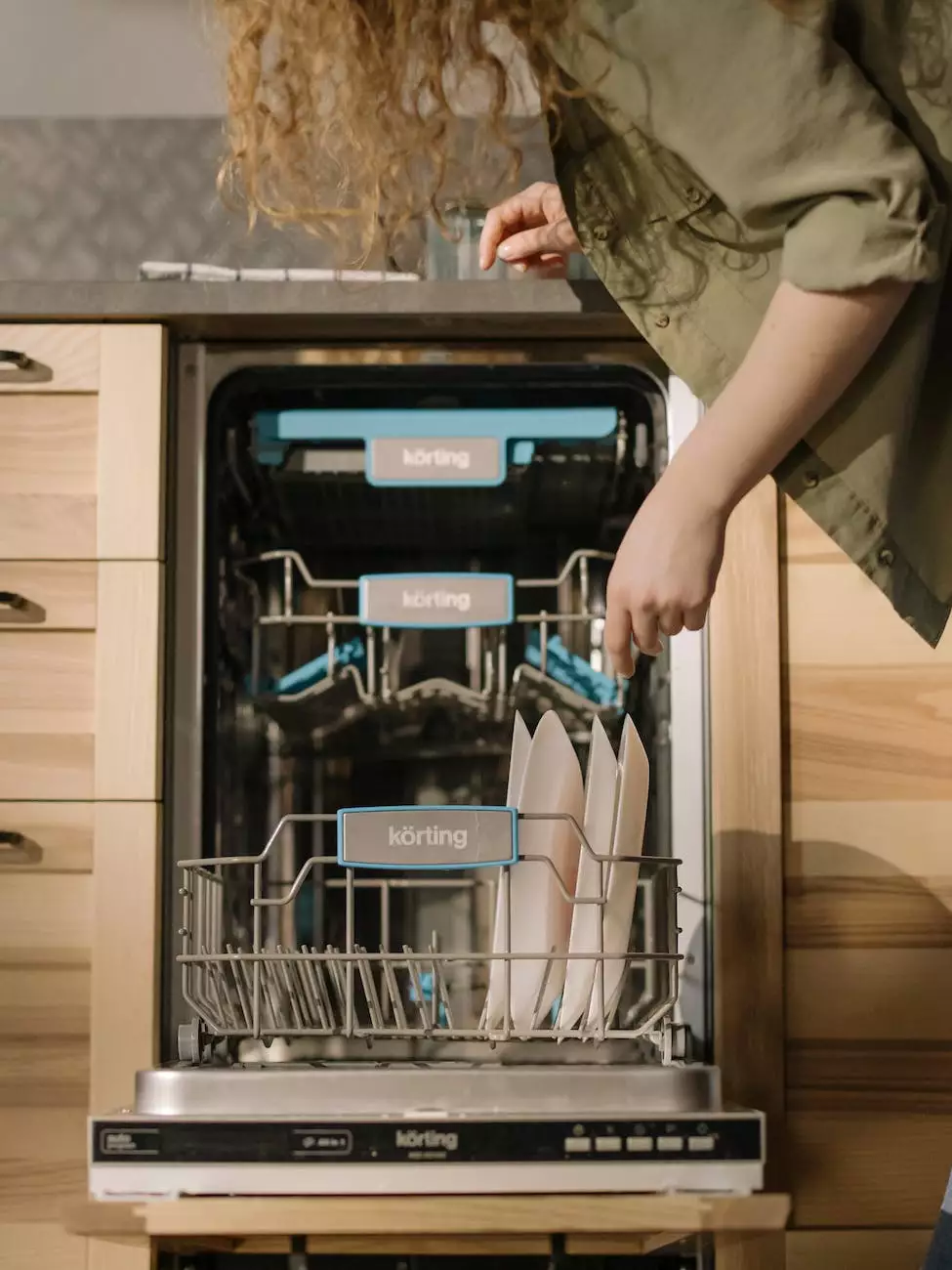 Enhance Your Dishwashing Experience with High-Quality Accessories
At Sewing Machines & Vacuums Unlimited, we understand the importance of having a clean and efficient dishwasher. That's why we offer a wide variety of top-notch dishwasher accessories and cleaners to help you maintain the optimal performance of your appliance. Whether you need to tackle tough stains, improve drying capabilities, or ensure long-lasting freshness, we have the perfect solutions for you.
Discover a Range of Essential Dishwasher Accessories
Our eCommerce store provides a comprehensive selection of dishwasher accessories to enhance your dishwashing experience. Let's explore some of the key products we offer:
1. Dish Rack Extenders
Optimize the space in your dishwasher with our innovative dish rack extenders. These practical accessories allow you to stack extra plates and dishes, maximizing the capacity of your dishwasher and simplifying your cleaning routine. Say goodbye to handwashing excess dishes and enjoy the convenience of additional space.
2. Silverware Baskets
Keep your silverware organized and safely in place with our high-quality silverware baskets. Designed to fit perfectly in most dishwasher models, these baskets offer separate compartments for spoons, forks, knives, and other utensils. With our silverware baskets, you can ensure that your cutlery comes out sparkling clean and ready to use.
3. Dishwasher Covers
Add a touch of style to your kitchen with our dishwasher covers. Available in various designs and patterns, these covers not only protect your dishwasher from scratches and stains but also create a visually appealing look. Choose one that suits your kitchen decor and give your dishwasher a makeover.
4. Dishwasher Cleaners
Maintaining the cleanliness of your dishwasher is crucial for optimal performance. Explore our range of dishwasher cleaners, specially formulated to remove grease, limescale, and food debris. Regular use of our cleaners will help eliminate odors, prevent clogs, and extend the lifespan of your dishwasher, saving you money in the long run.
Why Choose Sewing Machines & Vacuums Unlimited for Your Dishwasher Accessories?
When it comes to purchasing dishwasher accessories and cleaners, there are plenty of options available. However, Sewing Machines & Vacuums Unlimited stands out from the competition due to the following reasons:
1. Quality and Reliability
Our commitment to providing only the highest quality products ensures that you receive accessories and cleaners that meet your expectations. We carefully source our products from reputable manufacturers, guaranteeing their reliability and durability.
2. Extensive Selection
As an eCommerce store specializing in dishwasher accessories, we pride ourselves on offering a wide range of products to suit various needs and preferences. Whether you're looking for practical accessories or eco-friendly cleaners, our extensive selection has you covered.
3. Expert Advice
Our team of knowledgeable experts is always ready to assist you in finding the right dishwasher accessories. We understand the importance of making informed choices, and we're here to provide guidance and answer any questions you may have. Reach out to us via phone, email, or live chat, and experience our exceptional customer service.
4. Convenient Online Shopping
With our user-friendly eCommerce platform, you can browse, compare, and purchase dishwasher accessories and cleaners with ease. Enjoy the convenience of shopping from the comfort of your own home, and have your chosen products delivered straight to your doorstep.
Shop Dishwasher Accessories & Cleaners Today!
Upgrade your dishwashing routine and maintain the cleanliness of your dishwasher with the help of Sewing Machines & Vacuums Unlimited. Explore our eCommerce store now and discover a wide array of high-quality dishwasher accessories and cleaners. Enhance the efficiency and performance of your dishwasher today!