Washers - Washington, D.C. and Alexandria, VA
Jan 7, 2023
Appliances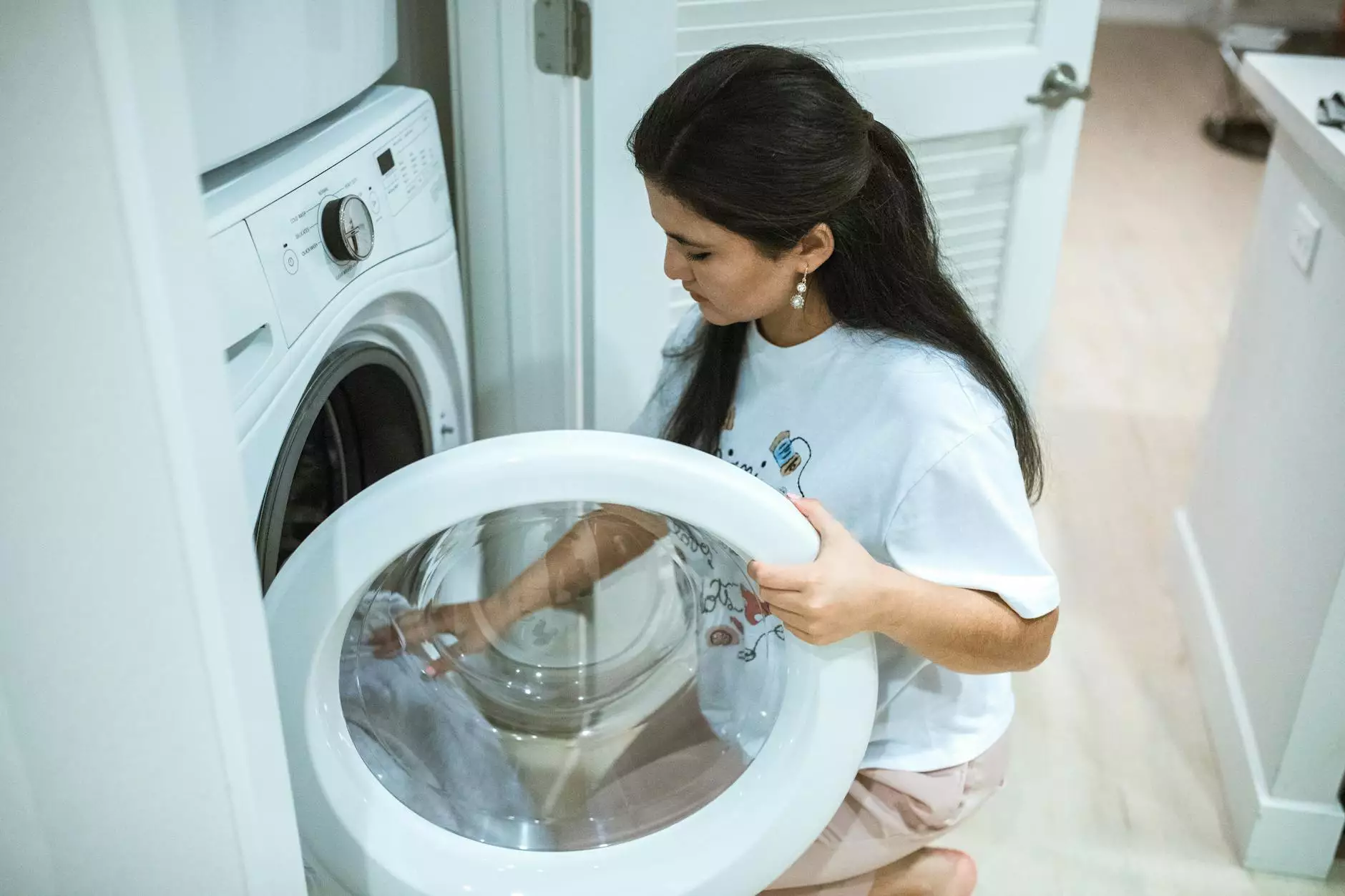 Welcome to Sewing Machines & Vacuums Unlimited, your one-stop shop for high-quality washers in Washington, D.C. and Alexandria, VA. We take great pride in offering a wide range of top-notch washers to meet your diverse needs. Whether you are looking for a compact washer for your apartment, a heavy-duty washer for your commercial space, or energy-efficient models to save on utility bills, we have it all. With our extensive selection and exceptional customer service, we aim to provide you with the best shopping experience possible.
Top-Quality Selection
At Sewing Machines & Vacuums Unlimited, we understand that every customer has specific requirements when it comes to washers. That's why we have curated a vast collection of washers from renowned brands to ensure that you find the perfect fit for your needs. Our range includes top-load and front-load washers, stackable units, and washer-dryer combos. We offer a variety of sizes and capacities to accommodate different load sizes and laundry demands. Rest assured that you can find the latest models with advanced features and the highest energy-efficiency ratings in our inventory.
Unmatched Performance
When you shop at Sewing Machines & Vacuums Unlimited, you can have confidence in the performance of your washer. All the washers in our collection are built with the latest technologies and finest materials to deliver exceptional results. From powerful cleaning cycles to customizable settings, you can rely on our washers to handle even the toughest stains with ease. Say goodbye to uneven cleaning and hello to sparkling clothes every time. Invest in a washer that offers high spin speeds, various wash programs, and smart control features to make your laundry experience efficient and hassle-free.
Energy Efficiency
At Sewing Machines & Vacuums Unlimited, we understand the importance of energy efficiency in modern appliances. Our washers are designed to not only provide outstanding performance but also save you money on utility bills. With features such as load-sensing technologies, water and energy-saving modes, and high-speed spin cycles, our washers are optimized to reduce both your carbon footprint and expenses. Explore our range of Energy Star certified washers and make a choice that benefits both the environment and your pocket.
Superior Customer Service
When you choose Sewing Machines & Vacuums Unlimited for your washer needs, you can expect unparalleled customer service. Our team of knowledgeable and friendly professionals is here to assist you throughout your shopping journey. We understand that selecting the right washer can be overwhelming with so many options available. That's why we take the time to understand your specific requirements and guide you in making an informed decision. We are dedicated to ensuring your complete satisfaction and are always ready to address any questions or concerns you may have.
Visit Our Showroom
To experience the quality and performance of our washers, we invite you to visit our showroom in Washington, D.C. or Alexandria, VA. Our friendly staff will be delighted to demonstrate the features of our top-rated washers and help you find the perfect match. Can't make it to the store? No problem! You can also browse our extensive online catalog and place your order conveniently from the comfort of your home. We offer reliable and fast shipping to ensure your washer arrives promptly and safely. Trust Sewing Machines & Vacuums Unlimited for all your washer needs and join our satisfied customer base today!
Wide selection of top-load and front-load washers
Stackable units and washer-dryer combos
Energy-efficient models to save on utility bills
Latest technologies and customizable settings
High spin speeds for thorough cleaning
Variety of wash programs to suit your laundry needs
Smart control features for convenience
Environmentally-friendly with Energy Star certification
Outstanding customer service from knowledgeable professionals
Visit our showroom or browse our online catalog
Choose Sewing Machines & Vacuums Unlimited for the best selection of top-quality washers in Washington, D.C. and Alexandria, VA. With our commitment to excellence and customer satisfaction, you can trust us to provide you with the perfect washer for your home or business. Don't settle for anything less than the best. Contact us today or visit our showroom to explore our extensive range of washers and make an investment that will make your laundry chores a breeze!