Elica RISERVA 4.8 Cu. Ft. Stainless Steel Beverage Center
Jun 22, 2021
Appliances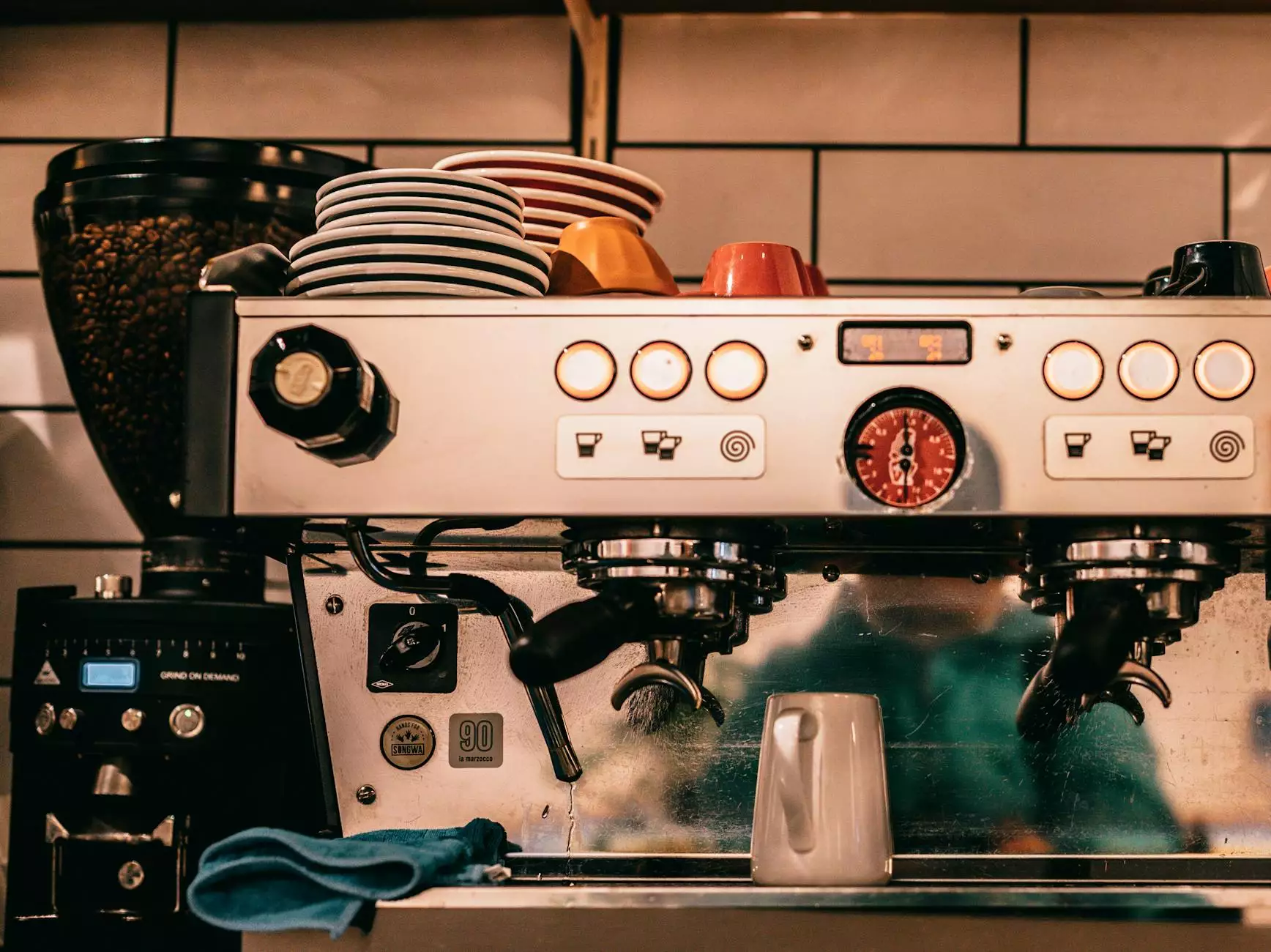 Welcome to Sewing Machines & Vacuums Unlimited, your go-to destination for the finest home appliances and accessories. We pride ourselves on offering top-notch products that cater to your needs. Today, we are excited to introduce you to the Elica RISERVA 4.8 Cu. Ft. Stainless Steel Beverage Center - the ultimate solution for storing your beverages in style.
Modern Design and Premium Quality
Designed to elevate your home's aesthetic, the Elica RISERVA Beverage Center features a sleek stainless steel exterior that seamlessly blends with any décor. Its elegant and modern design adds a touch of sophistication to your living space.
Not only does it look great, but the Elica RISERVA Beverage Center is also built to last. Crafted with the highest quality materials, this beverage center ensures durability and longevity, providing you with reliable performance for years to come.
Optimal Space and Versatility
With a spacious 4.8 cubic feet capacity, the Elica RISERVA Beverage Center offers ample room to store all your favorite beverages. Whether you're a wine connoisseur, a craft beer enthusiast, or enjoy a variety of refreshing drinks, this beverage center can accommodate them all.
Equipped with adjustable shelves and door bins, you can customize the interior layout to suit your needs. This flexibility allows you to organize your beverages efficiently and maximize the available space.
Temperature Control and Preservation
Preserving the quality and taste of your beverages is crucial, and the Elica RISERVA Beverage Center excels in this aspect. It features a precise temperature control system that allows you to set and maintain the ideal conditions for different types of beverages.
Whether you prefer your wine chilled at a specific temperature or want your beers and sodas to be refreshingly cold, this beverage center has you covered. With its advanced cooling technology, your drinks will always be served at the perfect temperature, enhancing your overall enjoyment.
Innovative Features for Enhanced Convenience
The Elica RISERVA Beverage Center is equipped with a range of innovative features that make your life easier. The interior LED lighting illuminates the contents, allowing you to quickly find your desired beverage without opening the door for an extended period.
Additionally, the adjustable thermostat ensures effortless control over the internal temperature, providing you with the utmost convenience. The reversible door swing allows you to set up the beverage center according to your space requirements, further enhancing its versatility.
Quiet and Energy-Efficient Operation
When it comes to home appliances, noise can be a concern. However, the Elica RISERVA Beverage Center is designed to operate quietly, ensuring a peaceful environment in your home. You can enjoy your favorite beverages without any disruptive noise distractions.
Moreover, energy efficiency is a top priority. The Elica RISERVA Beverage Center is built with advanced technology that minimizes energy consumption, resulting in cost savings and a reduced environmental impact.
Upgrade Your Beverage Storage Solution Today
Are you ready to revolutionize your beverage storage? Look no further than the Elica RISERVA 4.8 Cu. Ft. Stainless Steel Beverage Center. With its modern design, versatile storage options, precise temperature control, and innovative features, this beverage center is a must-have for any home.
Shop now at Sewing Machines & Vacuums Unlimited and experience the convenience, style, and efficiency that the Elica RISERVA Beverage Center brings to your life. Elevate your beverage storage and elevate your lifestyle with this exceptional appliance.