Gaggenau 24 Stainless Steel Wine Cooler
Sep 29, 2019
Appliances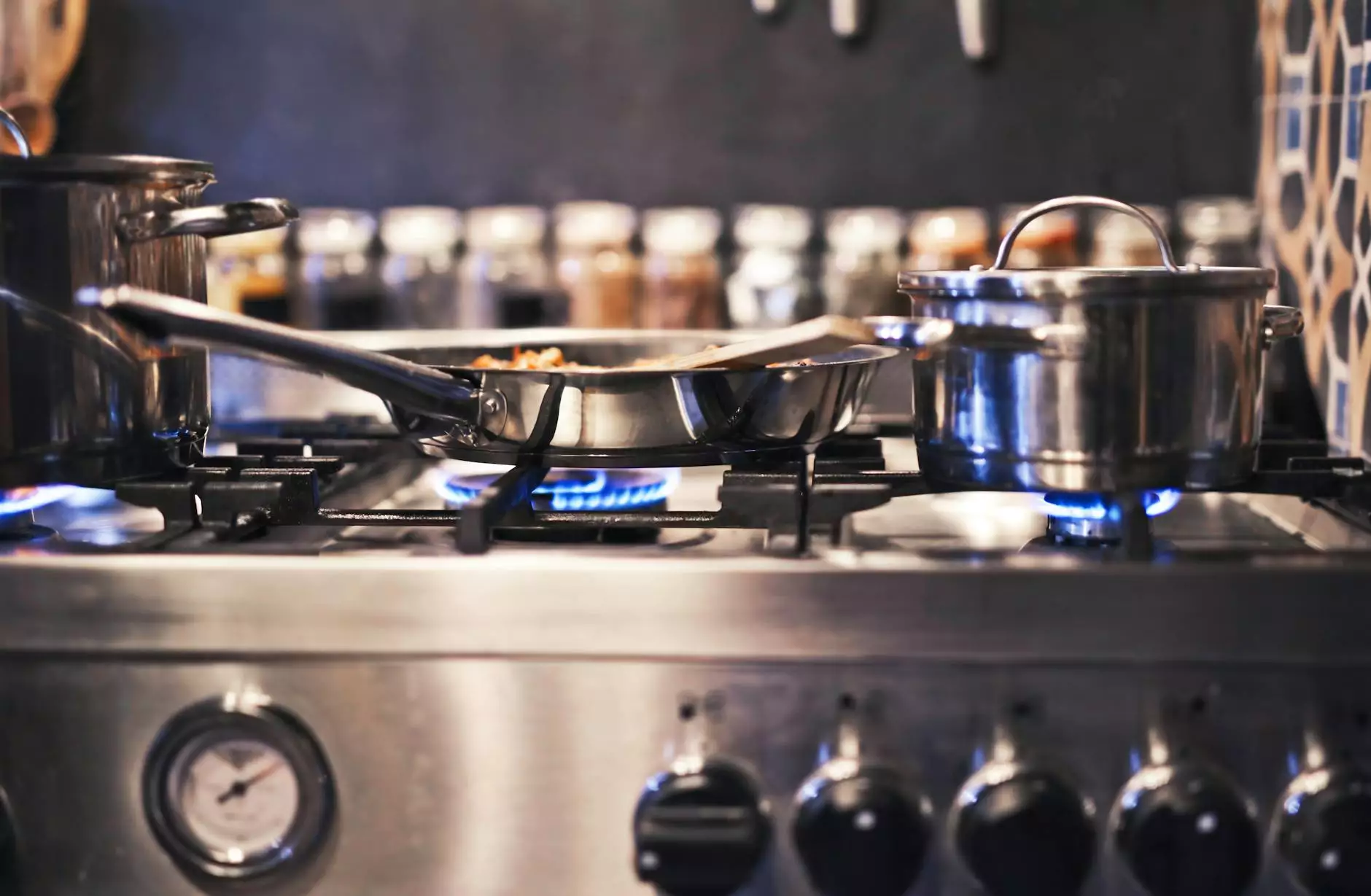 Preserve Your Wine Collection with Style
Welcome to Sewing Machines & Vacuums Unlimited, your trusted destination for high-quality home appliances. This is the definitive guide to the Gaggenau 24 stainless steel wine cooler, a top-of-the-line product designed to elevate your wine storage experience.
Efficiency and Elegance Combined
The Gaggenau 24 stainless steel wine cooler redefines excellence in wine preservation. With a sleek design crafted from premium stainless steel, this wine cooler effortlessly blends into any kitchen or home bar setup.
Featuring advanced temperature control technology, this wine cooler creates the perfect environment for your precious wine collection. Whether you prefer red, white, or sparkling wines, the Gaggenau 24 stainless steel wine cooler maintains an optimal temperature range to preserve the integrity and flavor of each bottle.
Key Features and Specifications
Capacity: Store up to 45 bottles of your favorite wines.
Temperature Zones: Multiple temperature zones allow you to store different types of wine at their ideal temperatures.
Interior Lighting: Soft LED lighting illuminates your collection, creating an impressive display.
Low Vibration: The wine cooler's innovative design minimizes vibration, protecting your wines from sediment disturbance.
UV Protection: The door's UV-resistant glass shields your bottles from harmful light, ensuring optimal aging.
Advanced Air Circulation: The built-in fan system provides consistent airflow, maintaining precise temperature and humidity levels.
Maximum Convenience and Control
The Gaggenau 24 stainless steel wine cooler is designed with your convenience and control in mind. The intuitive control panel allows you to easily adjust temperature settings, switch between temperature zones, and activate various modes tailored to your specific wine storage needs.
Utilize the integrated WiFi connectivity to monitor and control your wine cooler remotely. Receive temperature alerts, adjust settings, and even browse your collection from your smartphone or tablet.
Unmatched Quality and Craftsmanship
Gaggenau is renowned for its commitment to exceptional craftsmanship and attention to detail. Each Gaggenau 24 stainless steel wine cooler is meticulously engineered to meet the highest industry standards, ensuring long-lasting durability and performance.
The seamless design, premium materials, and precision temperature management make this wine cooler a testament to Gaggenau's dedication to excellence.
Caring for Your Wine Collection
Proper wine storage is essential for preserving the quality and taste of your favorite bottles. Here are a few tips to ensure your wine collection stays in top condition:
1. Temperature and Humidity
Maintain a consistent temperature between 45°F and 65°F (7°C to 18°C) to prevent premature aging or spoilage. Aim for a humidity level of around 70% to keep corks moist and prevent air from entering the bottles.
2. Positioning and Storage
Store your wine bottles horizontally to keep the corks in contact with the wine, preventing them from drying out. Avoid exposing the bottles to direct sunlight or strong artificial light sources.
3. Limited Movement
Minimize vibrations and unnecessary movement to prevent disturbance in the wine's sediment. Sediment disruption can affect the taste and overall quality of the wine.
Invest in Excellence: Gaggenau 24 Stainless Steel Wine Cooler
Elevate your wine storage experience with the Gaggenau 24 stainless steel wine cooler. It combines precise temperature control, luxury design, and advanced features to provide the perfect environment for your valued wine collection.
At Sewing Machines & Vacuums Unlimited, we take pride in offering only the finest appliances to enhance the comfort and enjoyment of your home. Explore our extensive selection of high-end products to discover your perfect addition today.
Optimal Wine Storage Starts Here
Take the first step toward preserving your wine collection in style. Shop the Gaggenau 24 stainless steel wine cooler now and ensure your wines are always ready to be savored.