GE® 6.2 Cu. Ft. White Front Load Electric Dryer - Sewing Machines & Vacuums Unlimited
Aug 24, 2019
Appliances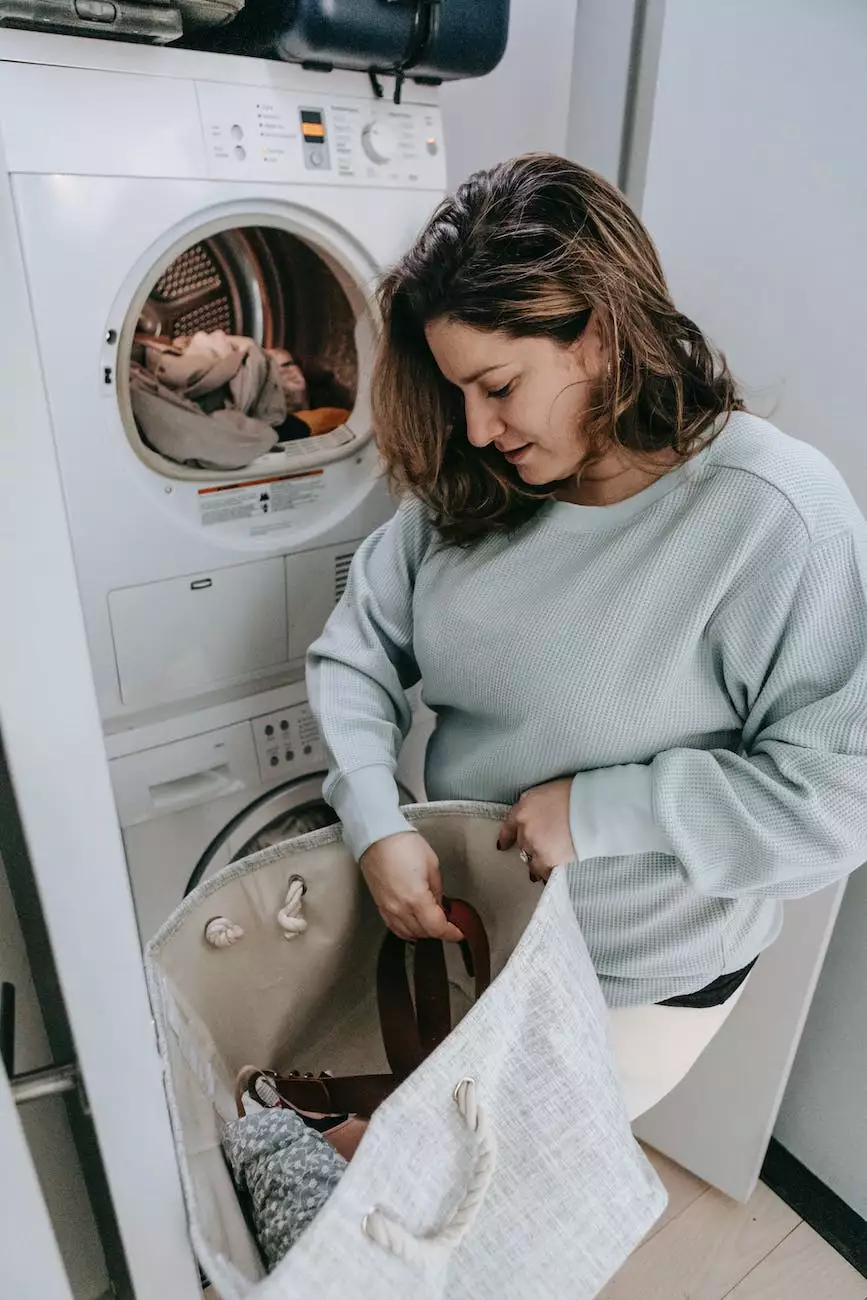 Efficiency at its Best
At Sewing Machines & Vacuums Unlimited, we are proud to offer the GE® 6.2 Cu. Ft. White Front Load Electric Dryer, a top-of-the-line appliance that combines efficiency with convenience. With its spacious 6.2 cu. ft. capacity, this dryer can handle even the largest laundry loads, saving you time and effort.
The advanced technology used in this dryer ensures optimal drying results with every cycle. Equipped with a moisture sensor, it detects the level of moisture in your clothes and adjusts the drying time accordingly, preventing over-drying and reducing energy consumption. Say goodbye to wasted energy and hello to perfectly dry clothes!
Sleek Design
In addition to its exceptional performance, the GE® 6.2 Cu. Ft. White Front Load Electric Dryer boasts a sleek and modern design that will elevate any laundry space. Its clean white finish complements any décor, while the front load design makes loading and unloading the dryer effortless.
The control panel is user-friendly and intuitive, allowing you to easily select your desired cycle and customize settings to accommodate different fabric types. With its LED display, you can monitor the progress of your laundry, ensuring optimal results every time.
Innovative Technology
Experience the latest in dryer technology with the GE® 6.2 Cu. Ft. White Front Load Electric Dryer. This appliance is packed with innovative features that enhance your laundry experience.
The Steam Refresh function quickly removes wrinkles and odors from your clothes, eliminating the need for ironing and saving you time. Additionally, the Extended Tumble feature periodically tumbles the clothes after the cycle is complete, preventing wrinkles from setting in if you're not able to immediately remove the clothes from the dryer.
This dryer also offers multiple cycle options, including delicate, heavy-duty, and timed dry, ensuring that your clothes are dried with care according to their specific needs. You can even customize the drying temperature and choose from various moisture settings for precise control over the drying process.
Exceptional Convenience
The GE® 6.2 Cu. Ft. White Front Load Electric Dryer is designed with convenience in mind. Its reversible door allows for easy installation and placement to suit your laundry room layout. The spacious interior accommodates large bedding items and bulky loads, so you can dry everything from towels to comforters with ease.
With its quiet operation, this dryer lets you accomplish your laundry tasks without unnecessary noise disruptions. The end-of-cycle signal alerts you when the drying is complete, ensuring you can promptly attend to your freshly dried clothes.
Choose the GE® 6.2 Cu. Ft. White Front Load Electric Dryer
When it comes to finding a reliable and efficient electric dryer, look no further than the GE® 6.2 Cu. Ft. White Front Load Electric Dryer. Offering exceptional performance, innovative technology, and user-friendly features, this dryer is the perfect addition to your laundry room.
Visit Sewing Machines & Vacuums Unlimited today to explore our selection of high-quality dryers and find the perfect one for your needs. Experience the convenience, efficiency, and style that the GE® 6.2 Cu. Ft. White Front Load Electric Dryer has to offer!