Maytag® Volcano Black Laundry Pair
Oct 18, 2017
Appliances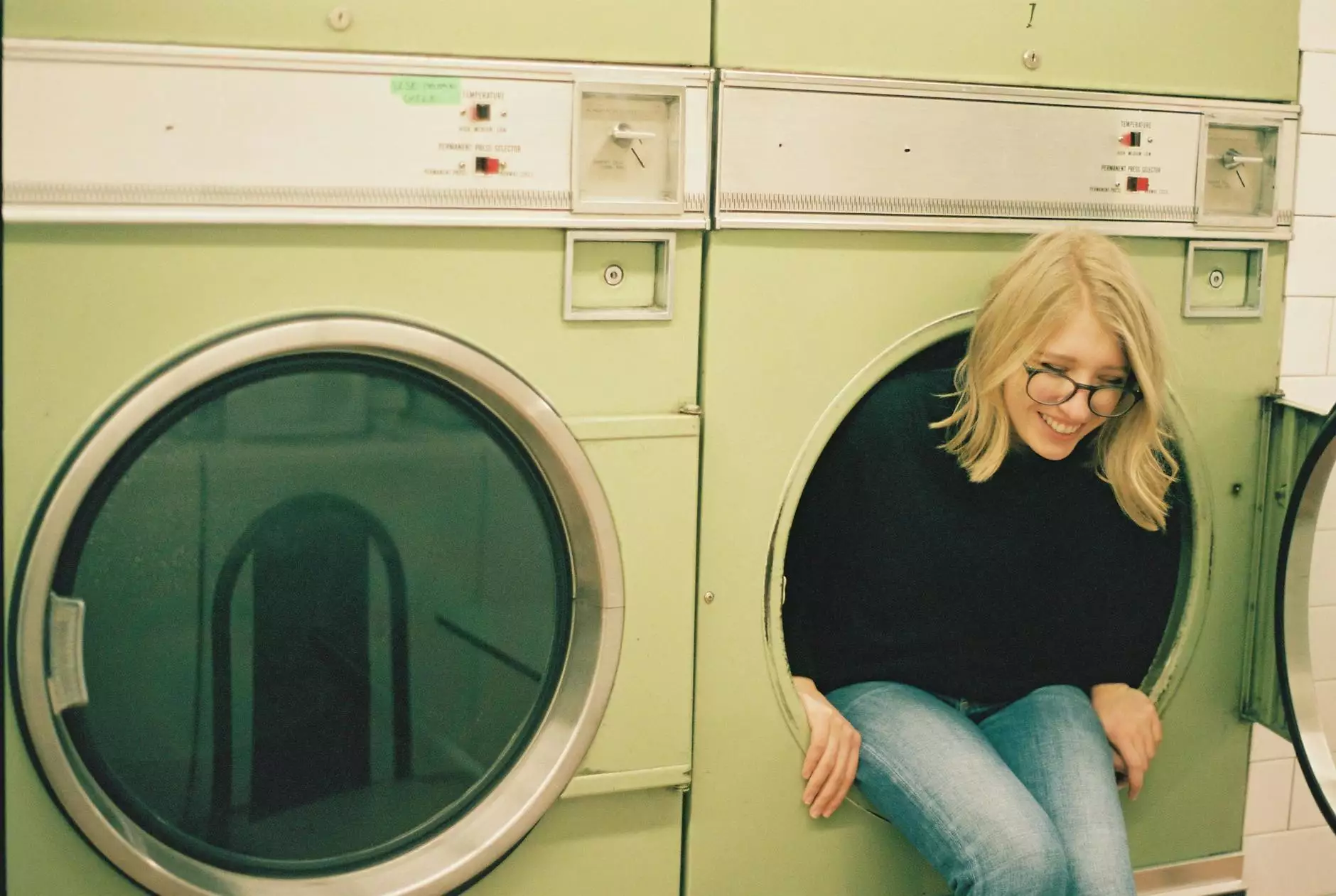 Superior Washing and Drying Performance
At Sewing Machines & Vacuums Unlimited, we are proud to offer the Maytag® Volcano Black Laundry Pair, designed to provide exceptional washing and drying results. With advanced features and cutting-edge technology, this laundry pair ensures a thorough and efficient laundry experience.
Efficient Washing Machine
The Maytag® Volcano Black Washing Machine, part of our exceptional laundry pair collection, combines power and efficiency to give you the best washing experience. With its large capacity, you can easily wash more clothes in fewer loads, saving both time and energy.
Equipped with a variety of wash cycles and options, this washing machine takes care of all your laundry needs. Whether you need a gentle wash for delicate fabrics or a powerful clean for heavily soiled clothes, the Maytag® Volcano Black Washing Machine has got you covered.
Featuring advanced technology, this washing machine ensures optimal water usage, allowing you to save on utility bills without compromising on cleaning performance. The innovative agitator helps to thoroughly clean every fiber, removing dirt, stains, and odors effectively.
High-Performance Dryer
To complement the Maytag® Volcano Black Washing Machine, our laundry pair includes the equally impressive Maytag® Volcano Black Dryer. Designed to deliver efficient and precise drying results, this dryer is perfect for any household.
With its large capacity, the Maytag® Volcano Black Dryer can accommodate bulky items like blankets and comforters, as well as everyday laundry. The precise moisture sensor ensures that your clothes are perfectly dried without over-drying, protecting their quality and extending their lifespan.
This dryer offers multiple drying options, allowing you to customize the settings based on your needs. From delicate garments to heavy-duty items, the Maytag® Volcano Black Dryer provides exceptional care and reliability, ensuring your clothes come out fresh and ready to wear.
Exceptional Durability and Reliability
Maytag® is renowned for its commitment to manufacturing high-quality appliances that stand the test of time. The Maytag® Volcano Black Laundry Pair is no exception - built to last, these appliances will continue to perform at their best for years to come.
Constructed with durable materials and designed with precision, this laundry pair is ready to tackle any laundry challenge. From everyday loads to heavy-duty items, you can rely on Maytag® to deliver outstanding performance and durability.
Smart and Innovative Features
The Maytag® Volcano Black Laundry Pair comes equipped with a range of smart and innovative features to enhance your laundry experience. These features are designed to make laundry more convenient, efficient, and customizable to suit your individual needs.
Intuitive Control Panel
The laundry pair features an intuitive control panel that allows you to easily select the desired wash and dry settings. With a user-friendly interface and clearly labeled options, operating the Maytag® Volcano Black Laundry Pair is effortless, even for those new to laundry appliances.
Delay Start and Wrinkle Prevention
You have the flexibility to set the start time of your wash and dry cycles with the delay start feature. This allows you to take advantage of off-peak energy hours or ensures that your laundry is ready when you need it. Additionally, the wrinkle prevention option helps to minimize wrinkles, so you spend less time ironing.
Energy Efficiency
Maytag® is committed to sustainability, and the Volcano Black Laundry Pair reflects this ethos. With its energy-efficient design, these appliances help you reduce your carbon footprint while still providing exceptional performance. You can enjoy the benefits of cutting-edge technology while also being environmentally conscious.
Transform Your Laundry Routine with the Maytag® Laundry Pair
Upgrade your laundry experience with the exceptional Maytag® Volcano Black Laundry Pair available at Sewing Machines & Vacuums Unlimited. With its advanced features, superior washing and drying capabilities, and long-lasting durability, this laundry pair is the perfect addition to any home.
Experience the difference of Maytag® and discover the joy of efficient, effective, and hassle-free laundry. Shop now and transform your laundry routine!