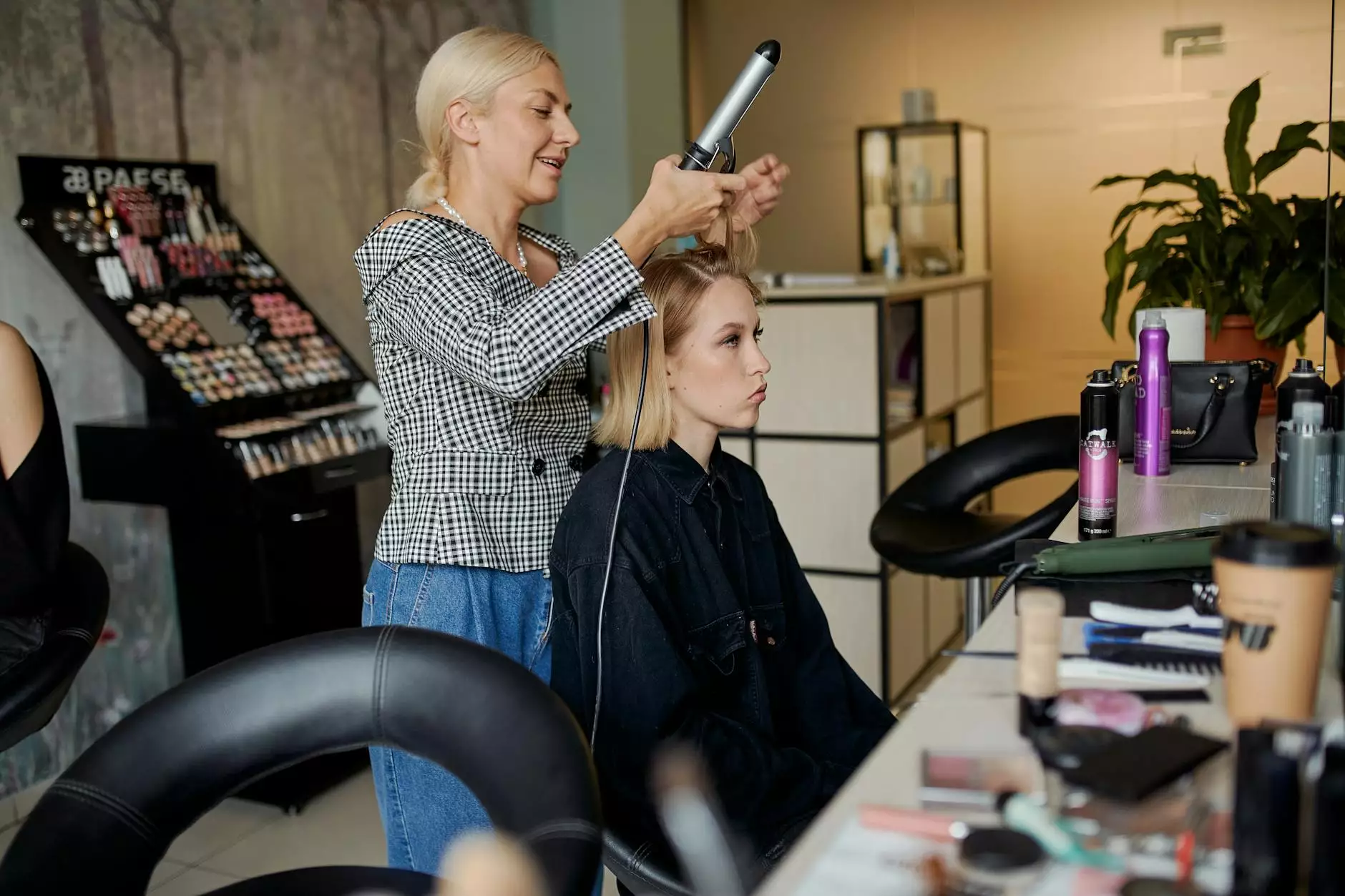 Welcome to Sewing Machines & Vacuums Unlimited, your go-to destination for top-notch hair straighteners. We are a leading eCommerce and shopping platform that brings you a vast collection of high-end personal care products, including hair straightening tools. Upgrade your hairstyling routine and achieve salon-quality results in the comfort of your own home.
Why Choose Our Hair Straighteners?
At Sewing Machines & Vacuums Unlimited, we take pride in offering the latest advancements in hair straightening technology. Our collection features an extensive range of cutting-edge hair straighteners that cater to diverse hair types and styling preferences. Here's why our hair straighteners stand out:
1. Advanced Ceramic Heating Technology
Our hair straighteners utilize advanced ceramic heating technology, which ensures consistent heat distribution and helps protect your hair from unnecessary damage. The ceramic plates glide smoothly through your hair, minimizing snagging and reducing the risk of breakage.
2. Adjustable Temperature Settings
We understand that different hair types require different heat levels for optimal results. That's why our hair straighteners come with adjustable temperature settings. You can easily customize the heat according to your hair's specific needs, from fine and delicate to thick and coarse.
3. Quick Heat-Up Time
Gone are the days of waiting for your hair straightener to warm up. Our hair straighteners feature rapid heat-up times, allowing you to style your hair quickly and efficiently. Get ready to achieve smooth, frizz-free locks in no time.
4. Sleek and Ergonomic Design
We know that comfort and convenience matter, especially during those longer styling sessions. Our hair straighteners are designed with ergonomics in mind. The sleek, lightweight design ensures a comfortable grip and effortless maneuverability, reducing hand and arm fatigue.
5. Versatility and Multi-Functionality
Our hair straighteners offer more than just straightening capabilities. Many of our models come with additional features such as adjustable heat settings for curling, wave formation, and even special treatments like steam infusion. Explore the versatility of our hair straighteners and unlock your hairstyling potential.
Discover the Perfect Hair Straightener for You
At Sewing Machines & Vacuums Unlimited, we understand that every individual has unique hair needs and styling preferences. That's why our collection includes a wide variety of hair straighteners to cater to diverse requirements. Here are some of our best-selling models:
1. Precision Pro Styler
The Precision Pro Styler is a game-changer when it comes to achieving flawlessly straight hair. Its ultra-smooth ceramic plates and adjustable heat settings make it suitable for all hair types. Experience professional-level results and enjoy silky-smooth locks with this incredible hair straightener.
2. Ultimate Wave Master
Looking to add some gorgeous waves to your hair? The Ultimate Wave Master is the perfect tool for creating effortless beachy waves or defined curls. With its innovative barrel design and variable temperature control, achieving stunning, long-lasting curls has never been easier.
3. Salon Smooth Treatment Iron
If you're seeking a hair straightener that goes beyond straightening, the Salon Smooth Treatment Iron is a must-have. This innovative device combines ceramic heating technology with steam infusion, delivering salon-quality treatment at home. Say goodbye to frizz and hello to silky, shiny hair.
4. Elite Performance Straightener
For those with particularly thick or coarse hair, the Elite Performance Straightener is your ultimate styling companion. With its wide ceramic plates and powerful heat output, it effortlessly tames even the most stubborn strands. Achieve sleek, long-lasting results with this exceptional hair straightener.
Shop High-Quality Hair Straighteners Online
Ready to upgrade your hairstyling game? Browse our extensive collection of hair straighteners at Sewing Machines & Vacuums Unlimited. We strive to bring you the best products at competitive prices, ensuring that you find the perfect hair straightener to suit your needs and budget. Shop online now and experience the convenience of professional hairstyling in the comfort of your own home.