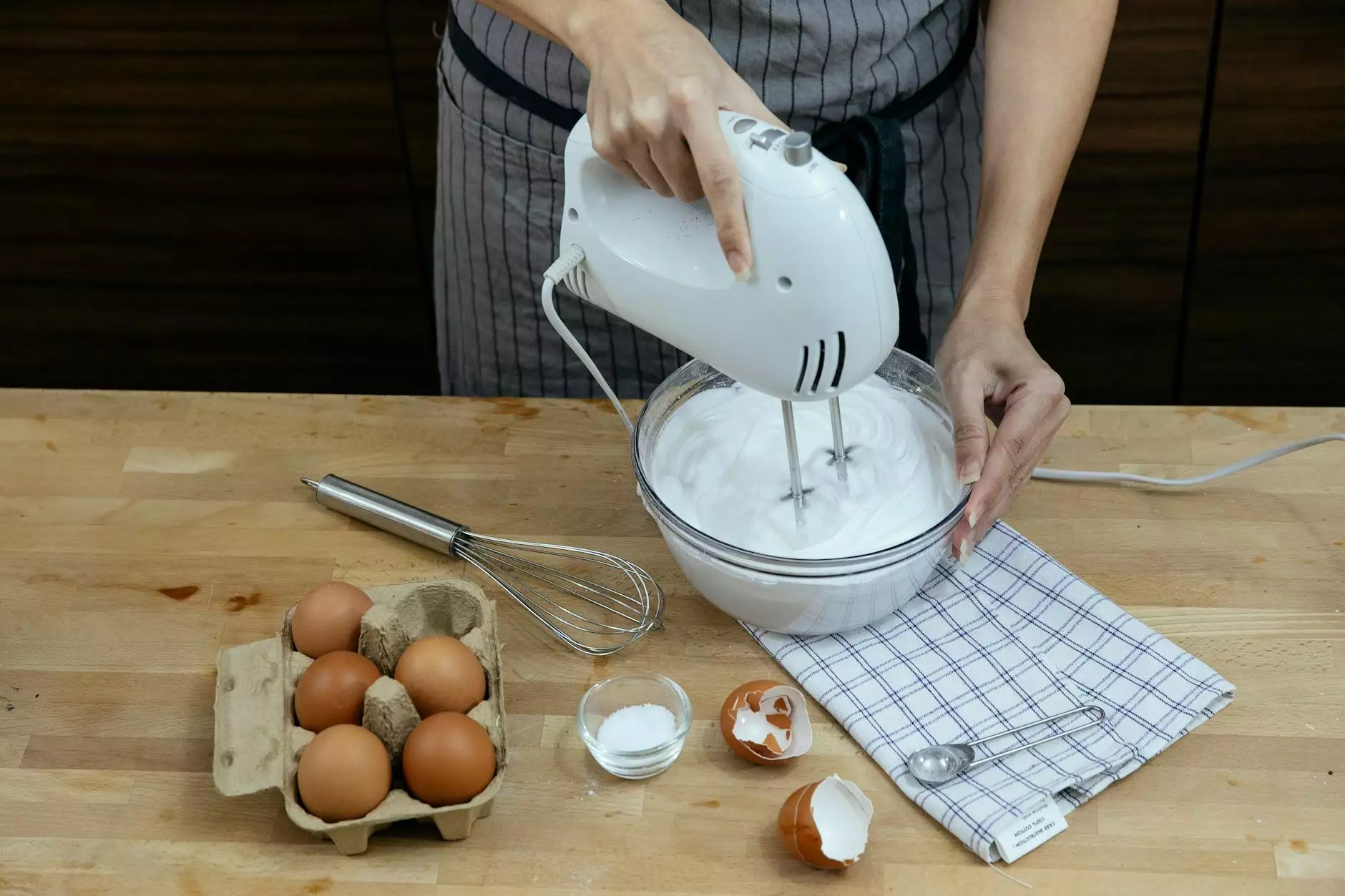 Why Choose Us for Your Hand & Stand Mixers?
At Sewing Machines & Vacuums Unlimited, we understand the importance of having the right tools in the kitchen. That's why we offer a diverse selection of high-quality hand and stand mixers to cater to your specific baking needs. Our commitment to excellence, combined with our extensive range of products, ensures that you'll find the perfect mixer to take your culinary creations to the next level.
The Perfect Mixer for Every Culinary Enthusiast
We take pride in curating a comprehensive collection of hand and stand mixers that cater to both professional chefs and home cooks. Whether you're a seasoned baker or just starting your culinary journey, we have the ideal mixer for you.
Hand Mixers
Our hand mixers are designed to provide convenience and versatility. With multiple speed settings and powerful motors, they make whipping, blending, and mixing a breeze. Whether you're preparing a cake batter, whipping cream, or kneading dough, our hand mixers offer the perfect balance of precision and control.
Stand Mixers
If you're looking for a more hands-off approach, our stand mixers are a perfect choice. These sturdy and reliable appliances come with powerful motors and multiple attachments, allowing you to tackle even the most challenging recipes with ease. From kneading dough to whipping egg whites, our stand mixers deliver consistent and professional results.
Unparalleled Quality and Performance
When it comes to kitchen appliances, we believe in offering only the best. That's why we source our hand and stand mixers from renowned manufacturers known for their commitment to quality and innovation. With durable construction, advanced features, and cutting-edge technology, our mixers are built to withstand the test of time and deliver exceptional performance in every use.
Enhance Your Baking Experience
Investing in a high-quality hand or stand mixer can truly transform your baking experience. From reducing prep time to achieving consistent results, these appliances are a must-have for any baking enthusiast.
Key Features
Multiple speed settings for precise control
Durable construction for long-lasting use
Powerful motors to handle a variety of ingredients
Versatile attachments for various culinary tasks
Ergonomic design for comfortable handling
Easy-to-clean surfaces for hassle-free maintenance
Expert Advice and Support
Our team of knowledgeable professionals is always ready to assist you in finding the perfect hand or stand mixer for your specific needs. With their expertise and guidance, you can make an informed decision and choose a mixer that will exceed your expectations.
Unlock Your Culinary Potential with Our Hand & Stand Mixers
When it comes to baking, a reliable hand or stand mixer is an essential tool in every kitchen. At Sewing Machines & Vacuums Unlimited, we offer a wide selection of top-quality mixers that are designed to elevate your culinary creations. Explore our range today and experience the joy of effortless mixing and baking!