Electrolux Kitchen, Electrolux Laundry
Sep 29, 2018
Appliances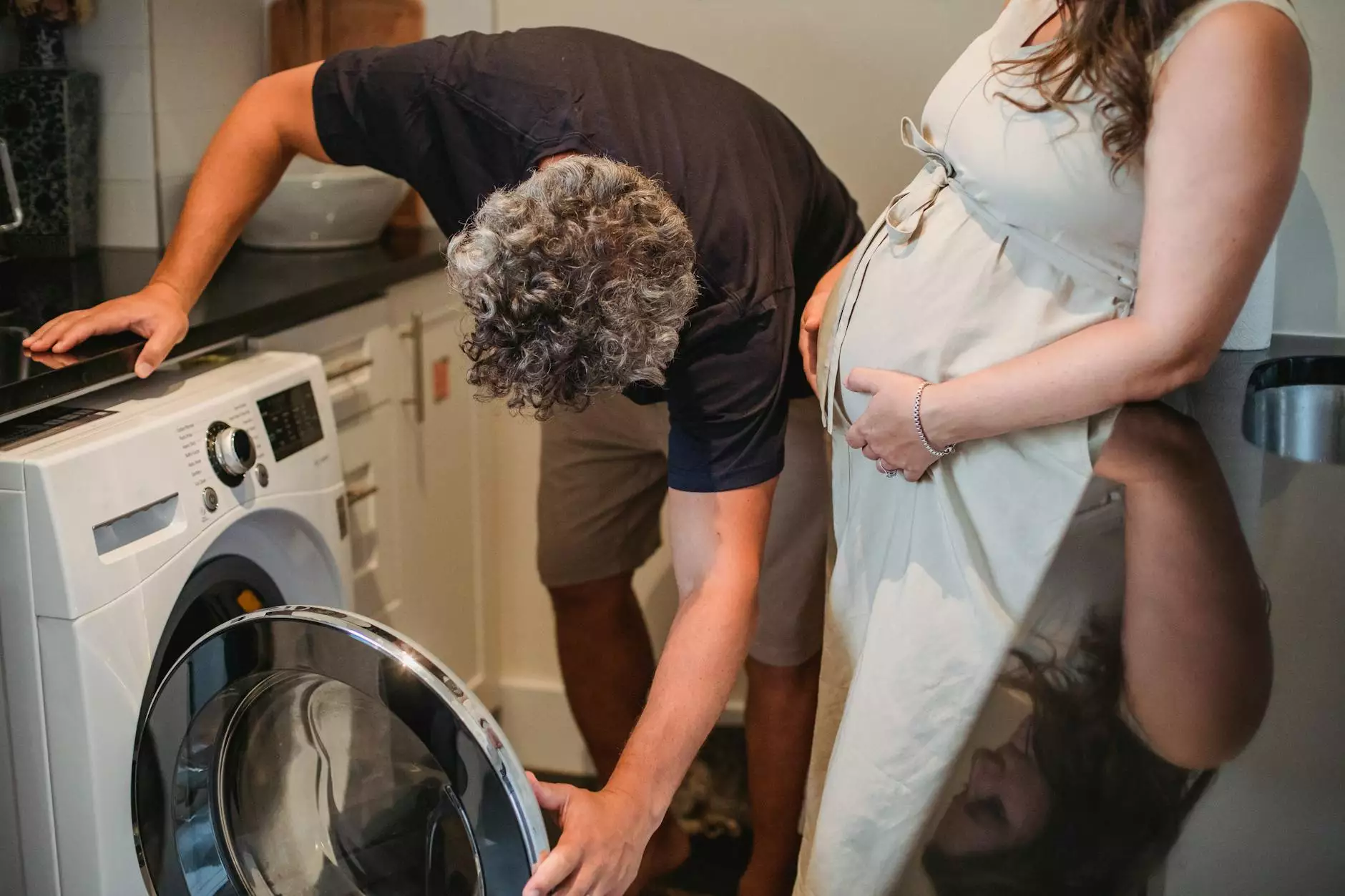 Welcome to Sewing Machines & Vacuums Unlimited, your premier destination for all your appliance needs. We are proud to offer a vast selection of high-quality Electrolux kitchen and laundry appliances that will revolutionize your home. Whether you're renovating your kitchen or upgrading your laundry room, we have the perfect solutions for you.
Transform Your Kitchen with Electrolux
Create a culinary masterpiece with the innovative range of Electrolux kitchen appliances. From sleek and stylish refrigerators to powerful and efficient cooktops, Electrolux offers top-notch products that deliver outstanding performance. With cutting-edge technologies and thoughtful features, Electrolux appliances are designed to make your cooking experience seamless and enjoyable.
Refrigerators
Keep your food fresh and organized with Electrolux refrigerators. With spacious interiors, adjustable shelving, and innovative storage options, these refrigerators offer maximum convenience. The advanced cooling system ensures that your groceries stay fresh for longer, while the stylish design adds a touch of elegance to your kitchen.
Cooktops and Ovens
Create culinary delights with Electrolux cooktops and ovens. Whether you prefer gas, electric, or induction cooking, Electrolux has the perfect solution for you. With precise temperature control, versatile cooking options, and easy-to-clean surfaces, these appliances make cooking a breeze. The spacious oven cavities allow you to prepare multiple dishes simultaneously, making hosting dinner parties a breeze.
Dishwashers
Say goodbye to scrubbing dishes with Electrolux dishwashers. These powerful appliances ensure sparkling clean dishes with every wash. With customizable wash cycles, adjustable racks, and energy-efficient features, Electrolux dishwashers combine performance and sustainability. You'll have more time to relax and enjoy your meals while the dishwasher does the work.
Revamp Your Laundry Room with Electrolux
Make laundry day a breeze with Electrolux laundry appliances. From efficient washing machines to state-of-the-art dryers, Electrolux offers innovative solutions that will transform your laundry routine. With cutting-edge technologies and thoughtful design, Electrolux appliances deliver exceptional results while saving you time and energy.
Washing Machines
Experience the ultimate in clean with Electrolux washing machines. These appliances combine powerful cleaning performance with gentle care for your clothes. Choose from a range of capacities and features to meet your specific needs. With advanced technologies like SmartBoost and Perfect Steam, Electrolux washing machines ensure that your clothes come out fresh, clean, and vibrant.
Dryers
Effortlessly dry your clothes with Electrolux dryers. With innovative features like Instant Refresh and Predictive Dry, these dryers take the guesswork out of laundry. The outstanding drying performance and customizable options make it easy to achieve perfectly dry clothes every time. Plus, the sleek design adds a touch of elegance to your laundry room.
Combination Units
Maximize space and functionality with Electrolux combination units. These appliances combine washing and drying capabilities into a single, compact unit, perfect for apartments or smaller laundry rooms. You'll save time, energy, and space, without compromising on performance. With advanced features and user-friendly controls, Electrolux combination units are a game-changer for any home.
Shop Electrolux Appliances at Sewing Machines & Vacuums Unlimited
At Sewing Machines & Vacuums Unlimited, we are committed to providing our customers with the best in kitchen and laundry appliances. Our knowledgeable staff is always ready to assist you in finding the perfect Electrolux products to meet your needs. With competitive prices and exceptional customer service, we strive to make your shopping experience enjoyable and hassle-free.
Visit our website today to explore our extensive selection of Electrolux kitchen and laundry appliances. Shop with confidence knowing that you're investing in high-quality, reliable products that will enhance your home for years to come. Elevate your cooking and laundry routines with Electrolux and Sewing Machines & Vacuums Unlimited.