ANNUAL REPORT - Sewing Machines & Vacuums Unlimited
Apr 16, 2019
Small Appliances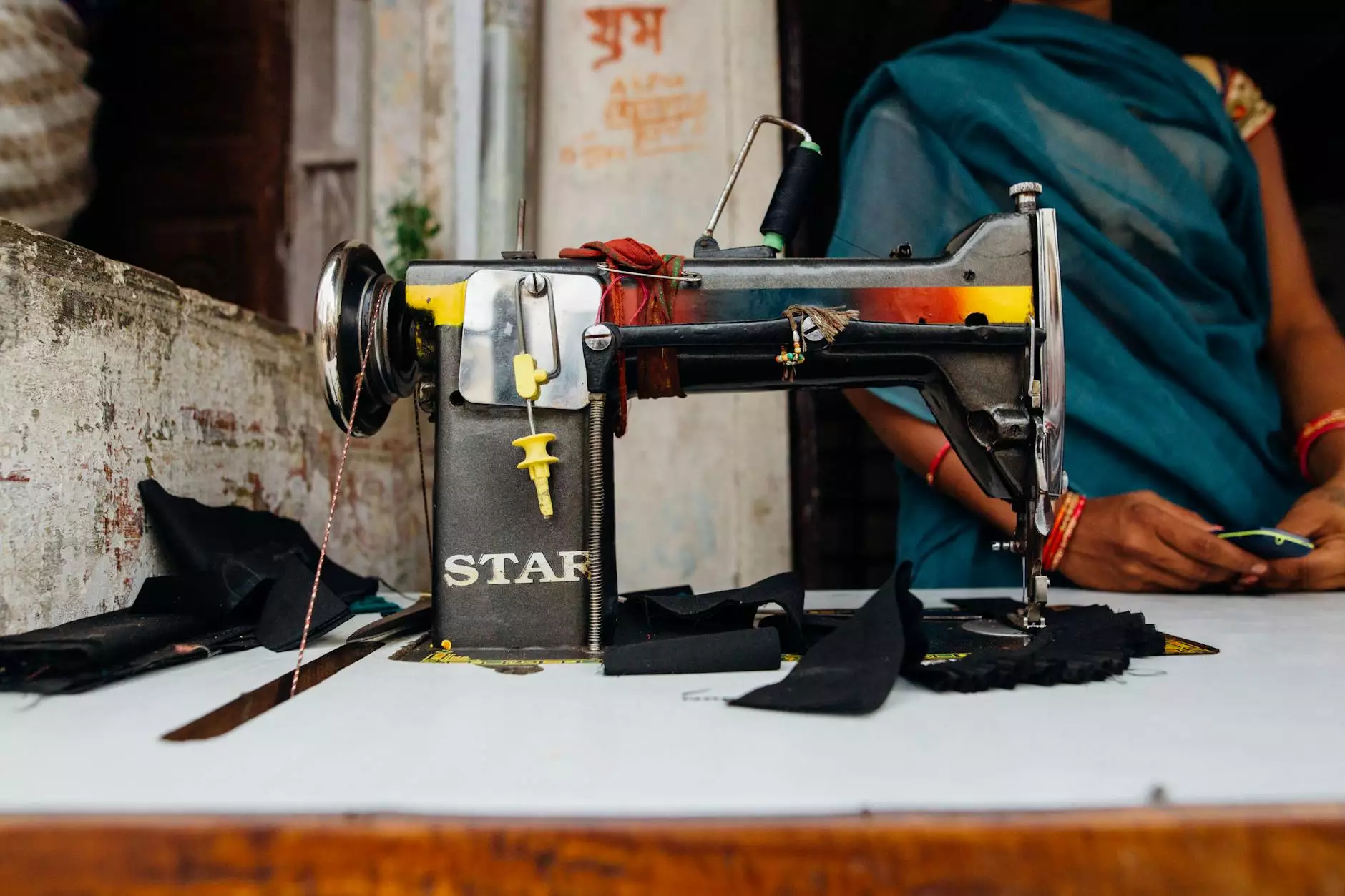 Introduction
Welcome to Sewing Machines & Vacuums Unlimited's comprehensive annual report, where we showcase our remarkable progress, achievements, and unwavering commitment to excellence in the eCommerce & Shopping industry. As a leading provider of high-quality sewing machines and vacuums, we take immense pride in our exceptional products and outstanding customer service.
Overview
At Sewing Machines & Vacuums Unlimited, we strive to redefine the shopping experience for sewing enthusiasts as well as homeowners in need of top-notch vacuums. Our eCommerce platform offers a vast selection of innovative and reliable products, making us the go-to destination for those seeking superior convenience, efficiency, and quality.
Growth and Expansion
Over the past year, Sewing Machines & Vacuums Unlimited has experienced remarkable growth and expansion. Our commitment to excellence, coupled with our dedication to meeting customer needs, has fueled our success. We have witnessed a substantial increase in our customer base, successfully catering to sewing and cleaning enthusiasts nationwide.
With strategic investments in our eCommerce infrastructure, efficient supply chain management, and cutting-edge technologies, Sewing Machines & Vacuums Unlimited has achieved unparalleled growth. We have not only expanded our product offerings but also enhanced our customer experience through user-friendly interfaces, personalized recommendations, and swift delivery services.
Commitment to Quality
At Sewing Machines & Vacuums Unlimited, we firmly believe in delivering nothing short of excellence. We meticulously curate our product catalog, ensuring that each item meets the highest standards of quality, durability, and performance. Whether you're a sewing aficionado looking for advanced features or a homeowner in search of efficient cleaning solutions, we have the perfect product to fulfill your needs.
Our team of experts conducts rigorous testing and quality control measures to guarantee that our customers receive products that surpass their expectations. We collaborate with renowned brands and manufacturers known for their innovation and reputation, solidifying our commitment to offering only the best in the industry.
Customer Satisfaction
At the core of our business philosophy is an unwavering commitment to customer satisfaction. We prioritize our customers' needs and ensure that they have a seamless and enjoyable shopping experience from start to finish.
Our highly knowledgeable and friendly customer support team is ready to assist with any inquiries, ensuring that every customer receives prompt and efficient service. We value their feedback and continuously strive to improve our services to meet their evolving demands.
Community Initiatives
Sewing Machines & Vacuums Unlimited takes pride in being an active member of the community. We believe in giving back and supporting causes that contribute to the welfare of society. Through various initiatives, we have positively impacted the lives of individuals and communities, fostering a sense of responsibility and social impact.
From partnering with local charities to organizing educational workshops, we are dedicated to making a difference beyond our business operations. Our commitment extends to environmental sustainability, with efforts to reduce our carbon footprint and promote eco-friendly practices.
Conclusion
In conclusion, Sewing Machines & Vacuums Unlimited has demonstrated exceptional growth, unwavering commitment to quality, and an unparalleled dedication to customer satisfaction. As a leading player in the eCommerce & Shopping space, we continue to innovate, expand, and exceed expectations.
Whether you're a sewing enthusiast or in need of efficient cleaning solutions, trust Sewing Machines & Vacuums Unlimited to provide you with the highest caliber of products and unparalleled service. Thank you for joining us on this remarkable journey.