Refrigerators at Sewing Machines & Vacuums Unlimited
Apr 26, 2020
Appliances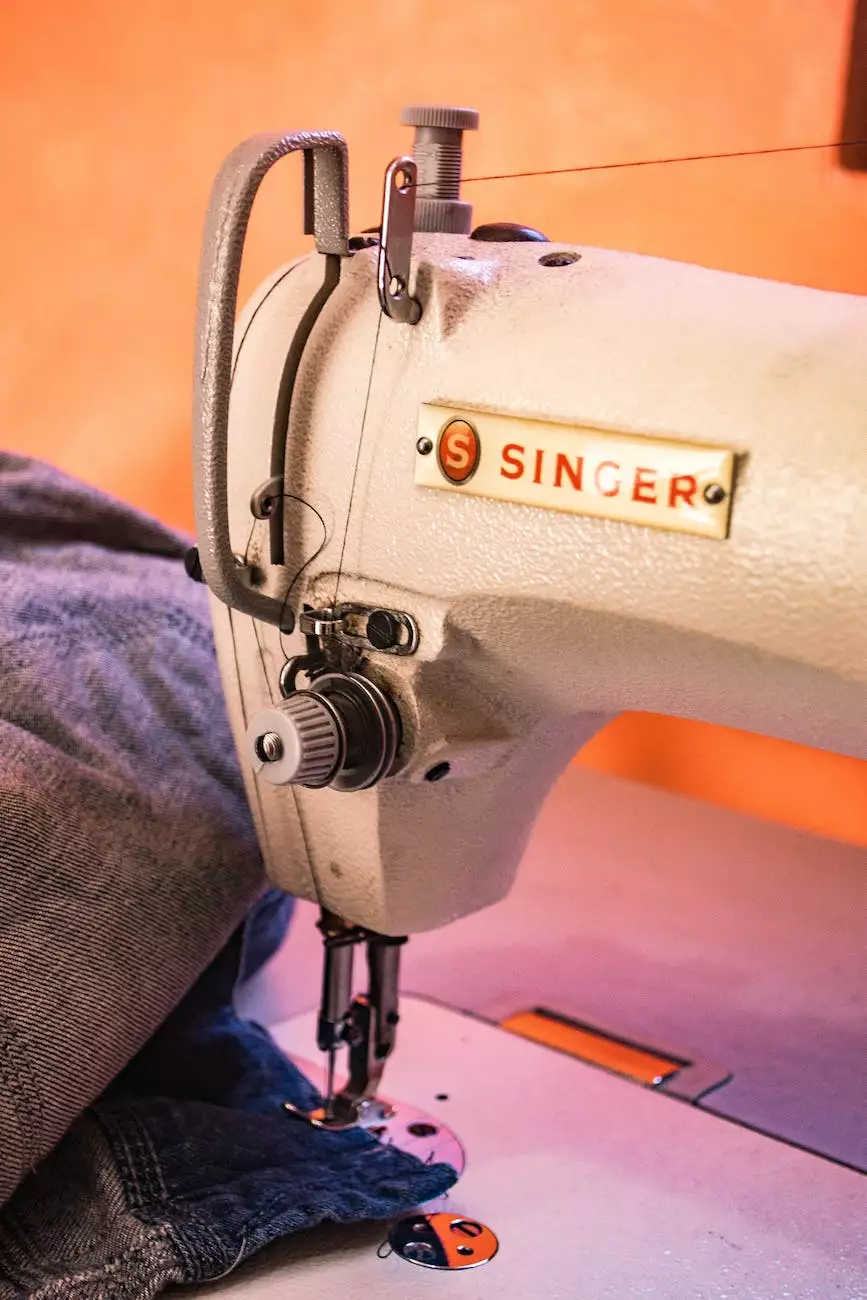 Welcome to Sewing Machines & Vacuums Unlimited, your go-to online destination for top-notch home appliances. In our expansive collection, we offer an array of incredible refrigerators designed to elevate your kitchen experience. With a diverse range of styles, sizes, and features, our refrigerators ensure your food stays fresh while adding a touch of elegance to your kitchen decor.
Stay Cool with Our High-Quality Refrigerators
At Sewing Machines & Vacuums Unlimited, we understand the importance of investing in the right refrigerator for your home. That's why we have curated a wide selection of top-quality refrigerators that combine advanced technology with sleek designs.
Advanced Features for Optimal Cooling
Our refrigerators come equipped with cutting-edge features to ensure your food stays cool and fresh. With advanced temperature control systems, precision cooling, and moisture retention mechanisms, your groceries are always in the best condition. Whether you're storing fruits, vegetables, meats, or dairy products, our refrigerators maintain the perfect conditions for each item, extending their shelf life and reducing waste.
Efficient and Energy-Saving
We prioritize energy efficiency in our refrigerator selection, helping you save on utility bills while minimizing your carbon footprint. Our models are Energy Star certified and utilize innovative technology to reduce energy consumption without compromising performance. You can enjoy a well-organized and efficient refrigerator while contributing to a greener planet.
Stylish Designs to Suit Every Kitchen
Our refrigerators are not just functional; they also add a touch of style to your kitchen space. Whether you prefer a sleek, modern design or a classic, retro-inspired look, we have a refrigerator that matches your taste. Choose from a variety of colors, finishes, and sizes to find the perfect fit for your kitchen decor.
Find the Perfect Refrigerator for Your Needs
With our extensive collection of refrigerators, finding the perfect one for your specific requirements is a breeze. Whether you need ample storage space, a compact size for a smaller kitchen, or specialized compartments for easy organization, we have the ideal refrigerator to suit your needs.
Flexible Storage Solutions
Our refrigerators offer flexible storage options to accommodate all your groceries effortlessly. With adjustable shelving, spacious door bins, and dedicated compartments for fruits, vegetables, and other perishables, you can easily organize your items to maximize efficiency and accessibility. Say goodbye to digging through cluttered shelves and hello to effortless meal preparation.
Smart Technology for Ultimate Convenience
Upgrade your kitchen with our smart refrigerators, equipped with the latest technology for enhanced convenience. Connect your refrigerator to your smartphone and control temperature settings, monitor food inventory, and receive maintenance alerts, all at your fingertips. Simplify your life and streamline your kitchen routine with our state-of-the-art smart refrigerators.
Shop Refrigerators at Sewing Machines & Vacuums Unlimited Today!
Upgrade your kitchen and enhance your food storage capabilities with our exceptional range of refrigerators. At Sewing Machines & Vacuums Unlimited, we prioritize quality, innovation, and customer satisfaction, so you can shop with confidence. Browse our selection of refrigerators online and find the perfect one to suit your needs. With our competitive prices, reliable shipping, and outstanding customer service, your shopping experience is guaranteed to be a delight.
Wide range of high-quality refrigerators
Advanced features for optimal cooling
Efficient and energy-saving models
Stylish designs to suit every kitchen
Flexible storage solutions for effortless organization
Smart technology for ultimate convenience
Whether you're a professional chef or a home cooking enthusiast, investing in a premium refrigerator is essential. Shop refrigerators at Sewing Machines & Vacuums Unlimited today and take your kitchen to the next level.