Bosch Dishwasher Softener Salt - Washington, DC
Jun 18, 2023
Appliances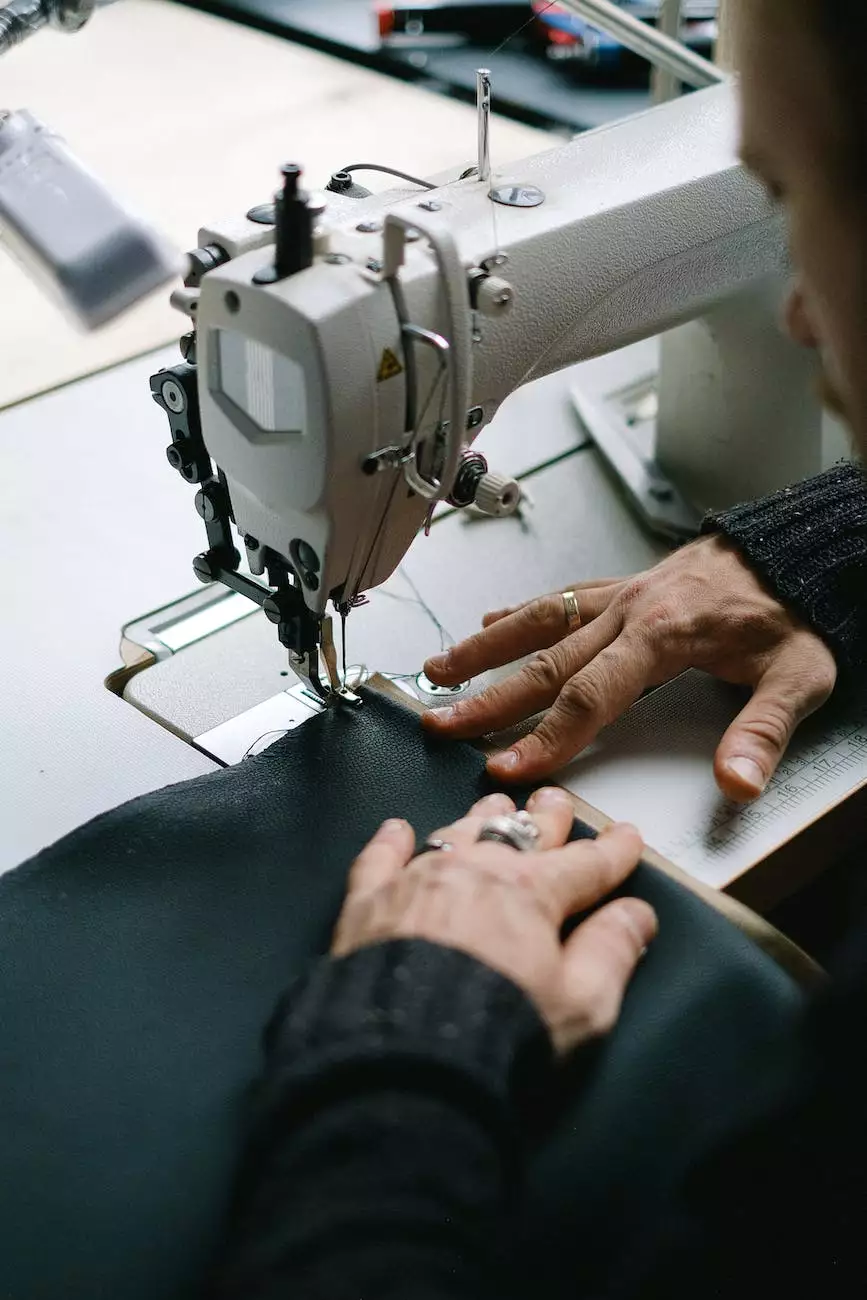 Introduction
Welcome to Sewing Machines & Vacuums Unlimited, your premier destination for all your sewing and vacuum needs in Washington, DC. We take pride in providing top-notch products and accessories to enhance your home appliances, and today, we are excited to introduce you to the Bosch Dishwasher Softener Salt, a vital component for optimal dishwasher performance.
Why Choose Bosch Dishwasher Softener Salt?
When it comes to maintaining the efficiency and lifespan of your dishwasher, using the right detergent and accessories is essential. Bosch Dishwasher Softener Salt stands out from the competition due to its unique composition and numerous benefits:
1. Superior Water Softening
Hard water can leave mineral deposits on your dishes, decrease cleaning performance, and potentially damage your dishwasher. Bosch Dishwasher Softener Salt effectively softens water, preventing limescale buildup and ensuring sparkling clean results every time.
2. Protects Your Dishwasher
Regular usage of Bosch Dishwasher Softener Salt helps protect the internal components of your dishwasher from corrosion caused by hard water minerals. By using the salt, you can extend the lifespan of your dishwasher and avoid costly repairs.
3. Improves Cleaning Efficiency
The softener salt aids in optimizing the performance of your dishwasher by increasing the effectiveness of the cleaning detergent. The salt works alongside the dishwasher detergent to remove tough stains, grease, and residues more efficiently, leaving your dishes spotless.
4. Convenience and Compatibility
Bosch Dishwasher Softener Salt is specifically designed for use in Bosch dishwashers, ensuring perfect compatibility and ease of use. The salt is available in convenient packs, making it simple to replenish your dishwasher's salt supply whenever necessary.
How to Use Bosch Dishwasher Softener Salt
Using Bosch Dishwasher Softener Salt is incredibly easy. Simply follow these step-by-step instructions:
Locate the salt container in your Bosch dishwasher.
Using the provided measuring cup, carefully pour the salt into the container.
Avoid overfilling the container, as it may lead to clogging.
Securely close the container lid.
Your dishwasher is now ready to ensure impeccable cleaning results.
Where to Buy Bosch Dishwasher Softener Salt?
If you're looking to purchase Bosch Dishwasher Softener Salt in Washington, DC, look no further than Sewing Machines & Vacuums Unlimited. As a trusted provider of high-quality home appliances and accessories, we stock a wide range of genuine Bosch products, including the dishwasher salt. Visit our website or stop by our store today to explore our selection and take advantage of our competitive prices.
Conclusion
Investing in Bosch Dishwasher Softener Salt is a wise choice for maintaining the performance and longevity of your dishwasher. With its exceptional water softening properties, protective features, and efficiency improvements, the salt enhances your dishwasher's capabilities and ensures outstanding cleaning results. Sewing Machines & Vacuums Unlimited is committed to offering the best products for your home, and we are confident that Bosch Dishwasher Softener Salt will exceed your expectations. Get yours today and experience the difference!