Café™ 4.7 Cu. Ft. Stainless Steel Wine Cooler
Jul 12, 2021
Appliances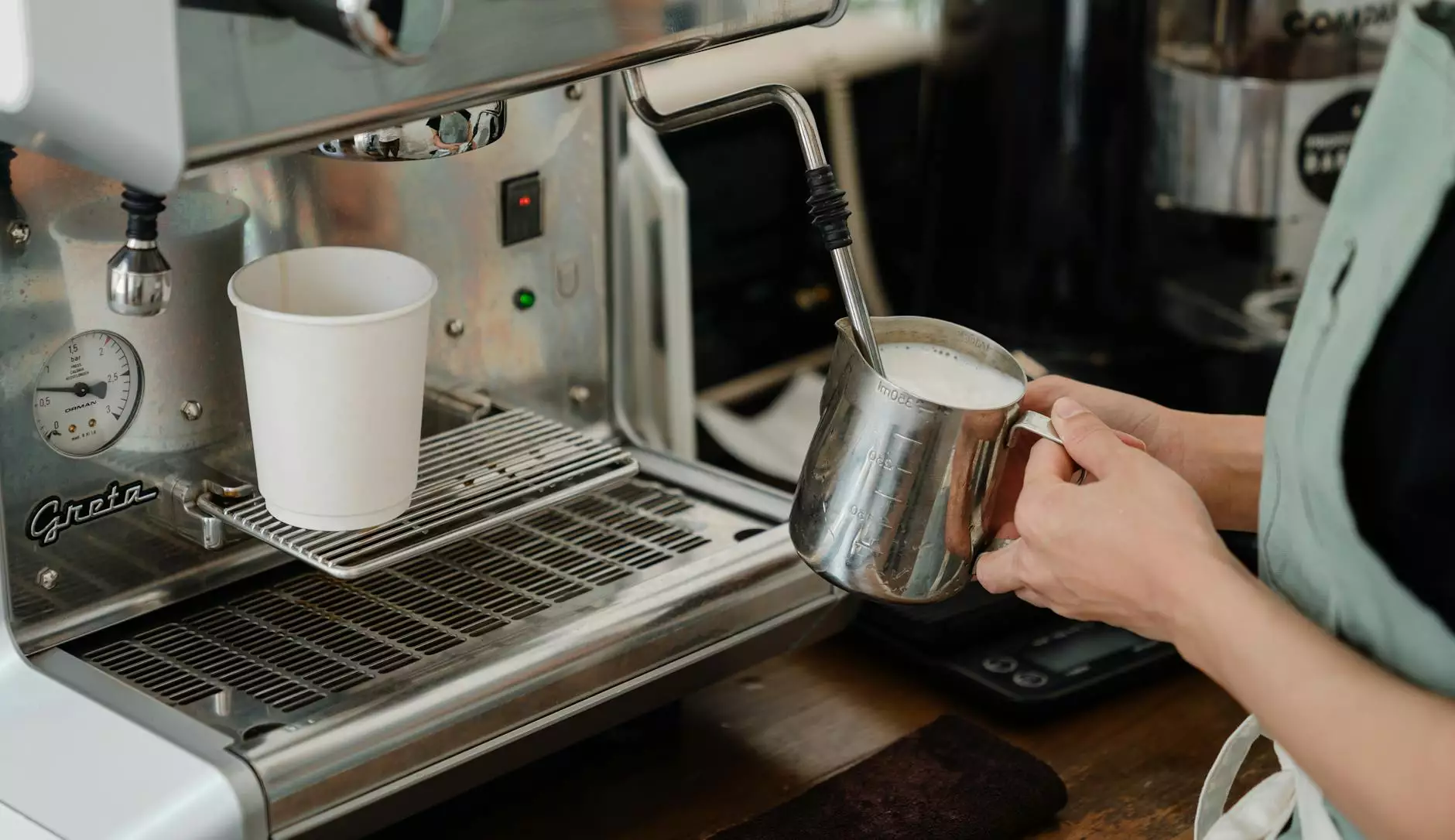 Introduction
Welcome to Sewing Machines & Vacuums Unlimited! We are delighted to present to you the exceptional Café™ 4.7 Cu. Ft. Stainless Steel Wine Cooler. If you're a wine enthusiast, this wine cooler is the perfect addition to your home. Designed with both functionality and style in mind, it offers optimal temperature control to ensure your wine collection remains perfectly chilled and ready to savor.
Why Choose Café™ 4.7 Cu. Ft. Stainless Steel Wine Cooler?
When it comes to preserving the taste and quality of your wines, the Café™ 4.7 Cu. Ft. Stainless Steel Wine Cooler stands out from the competition. Here's why:
Advanced Temperature Control: With precise temperature settings ranging from 41°F to 64°F, you can store your wines at the perfect serving temperature, ensuring they're always ready to impress your guests.
Spacious Storage: Featuring a generous 4.7 cu. ft. capacity, this wine cooler can accommodate up to 43 wine bottles. The adjustable wooden shelves allow for easy customization to fit bottles of various shapes and sizes.
UV-Resistant Glass Door: The wine cooler's glass door is designed to block harmful UV rays, protecting your wines from sun damage and helping to maintain their flavors and aromas.
Quiet Operation: The advanced cooling system ensures whisper-quiet operation, allowing you to place the wine cooler anywhere in your home without worrying about disruptive noise.
Outstanding Design and Construction
The Café™ 4.7 Cu. Ft. Stainless Steel Wine Cooler not only delivers exceptional performance but also boasts a sleek and modern design that will elevate the aesthetics of any space. Here are some design features that make it a standout:
Stainless Steel Exterior: The wine cooler's stainless steel construction not only provides durability but also adds a touch of elegance to your home.
LED Interior Lighting: The soft LED lighting showcases your wine collection beautifully while consuming minimal energy.
Reversible Door Swing: The wine cooler's door swing can be easily reversed to accommodate the layout of your room, providing flexibility and convenience.
Digital Display: The user-friendly digital display allows for effortless temperature adjustments and monitoring.
Enhance Your Wine Experience
Investing in a high-quality wine cooler like the Café™ 4.7 Cu. Ft. Stainless Steel Wine Cooler will undoubtedly enhance your wine drinking experience. Here are a few additional benefits:
Preserve Wine Quality: The precise temperature control and UV-resistant glass door help you maintain the exquisite flavors, aromas, and characteristics of your wines.
Convenient Access: Having a dedicated wine cooler means you no longer have to search through a regular refrigerator. Your wines will be organized and easily accessible.
Ideal for Entertaining: Impress your guests by proudly displaying your wine collection in a premium wine cooler. It adds a touch of sophistication to any gathering.
Flexible Wine Storage: The adjustable wooden shelves and spacious interior can accommodate various bottle sizes, allowing you to grow and diversify your collection.
Why Choose Sewing Machines & Vacuums Unlimited?
At Sewing Machines & Vacuums Unlimited, we understand the importance of finding high-quality home appliances that meet your specific needs. Here's why you can rely on us:
Wide Selection: We offer an extensive range of appliances, including the Café™ 4.7 Cu. Ft. Stainless Steel Wine Cooler, ensuring you can find the perfect fit for your home.
Expert Advice: Our knowledgeable team is here to assist you in making an informed purchase decision. We'll guide you through the features and benefits, helping you find the wine cooler that matches your requirements.
Exceptional Customer Service: We prioritize customer satisfaction and strive to provide a seamless shopping experience. From browsing to delivery, we'll ensure you are well taken care of.
Competitive Pricing: While offering high-end products, we also understand the importance of competitive pricing. You'll find our prices to be reasonable and our value proposition unbeatable.
Make Your Purchase Today
Don't compromise on the quality of your wines by storing them in subpar conditions. Elevate your wine collection with the Café™ 4.7 Cu. Ft. Stainless Steel Wine Cooler from Sewing Machines & Vacuums Unlimited. Place your order today and ensure your wines are always perfectly chilled!