JennAir® Pro Knob Kit for Gas Cooktops
Aug 19, 2020
Appliances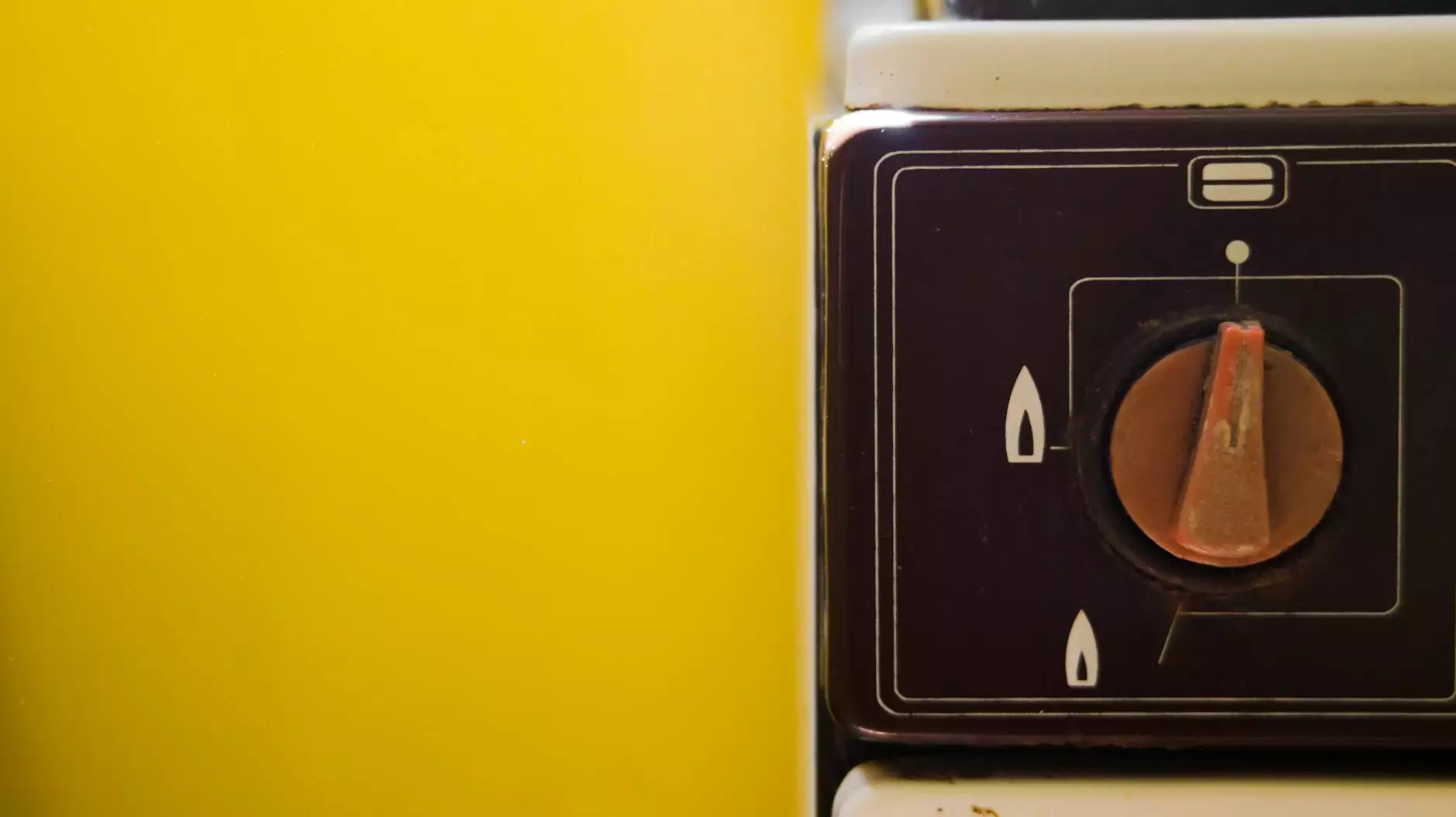 Welcome to Sewing Machines & Vacuums Unlimited, your trusted source for high-quality kitchen appliances and accessories. If you're searching for an upgrade to your gas cooktop, look no further than the JennAir® Pro Knob Kit. Experience enhanced control, durability, and style with this exceptional product designed to elevate your cooking experience.
Enhance Your Cooking Experience
Cooking is an art that requires precision and control. With the JennAir® Pro Knob Kit for Gas Cooktops, you can achieve the perfect temperatures for your culinary creations. Crafted with utmost care and precision, these knobs provide smooth and accurate control over your gas cooktop, allowing you to simmer, sauté, and sear with ease.
Unmatched Durability
Investing in high-quality kitchen appliances is crucial for longevity and performance. The JennAir® Pro Knob Kit is engineered to withstand the rigors of daily cooking. Made from durable materials, these knobs are resistant to heat, stains, and wear, ensuring they will continue to function flawlessly for years to come. Say goodbye to flimsy knobs that lose their shape or functionality over time.
Elevate Your Kitchen Style
Aesthetics play a significant role in kitchen design, and the JennAir® Pro Knob Kit does not disappoint. These sleek and modern knobs add a touch of sophistication to your gas cooktop, instantly transforming the look and feel of your kitchen. Choose from a variety of finishes and styles to match your existing appliances or create a bold statement with a contrasting design.
Easy Installation and Compatibility
The JennAir® Pro Knob Kit is designed for easy installation, ensuring a hassle-free upgrade for your gas cooktop. Compatible with a range of JennAir® models, you can rest assured that these knobs will fit perfectly and seamlessly integrate into your existing appliance. Consult our comprehensive installation guide or reach out to our knowledgeable customer support team for any assistance you may need.
Why Choose Sewing Machines & Vacuums Unlimited?
At Sewing Machines & Vacuums Unlimited, we pride ourselves on providing our customers with the highest quality products and exceptional service. As a trusted name in kitchen appliances, we only offer top-of-the-line brands and accessories.
1. Extensive Product Selection
Our eCommerce & Shopping category is curated with a wide range of products to suit your specific needs. Explore our collection of premium cooktop accessories, including the JennAir® Pro Knob Kit, and discover innovative solutions to enhance your cooking experience.
2. Trusted and Reliable
We have been serving customers for over 20 years, earning a reputation for reliability and excellence. Our commitment to customer satisfaction is unwavering, and we strive to exceed your expectations in every aspect of your shopping experience.
3. Knowledgeable Support
Our dedicated support team is here to assist you throughout your journey. Whether you have questions about product compatibility, installation, or simply need expert advice, we are just a phone call or email away. Count on us for personalized assistance from professionals who understand your needs.
4. Secure Online Shopping
Your online security is of utmost importance to us. We employ advanced encryption technology to ensure that your personal and payment details are safeguarded at all times. Rest easy knowing that your shopping experience with us is secure and protected.
5. Fast and Reliable Shipping
We understand the excitement of receiving your purchase promptly. With our fast and reliable shipping services, you can expect your JennAir® Pro Knob Kit to arrive at your doorstep in no time. We ship nationwide, so no matter where you are, we can deliver the product right to you.
Upgrade Your Gas Cooktop with the JennAir® Pro Knob Kit
Experience precise control, exceptional durability, and stylish design with the JennAir® Pro Knob Kit for Gas Cooktops. Elevate your cooking experience and enjoy the convenience of added functionality. Shop now at Sewing Machines & Vacuums Unlimited and take your kitchen to the next level.