KitchenAid® 15 Stainless Steel Built In Trash Compactor
Nov 24, 2020
Appliances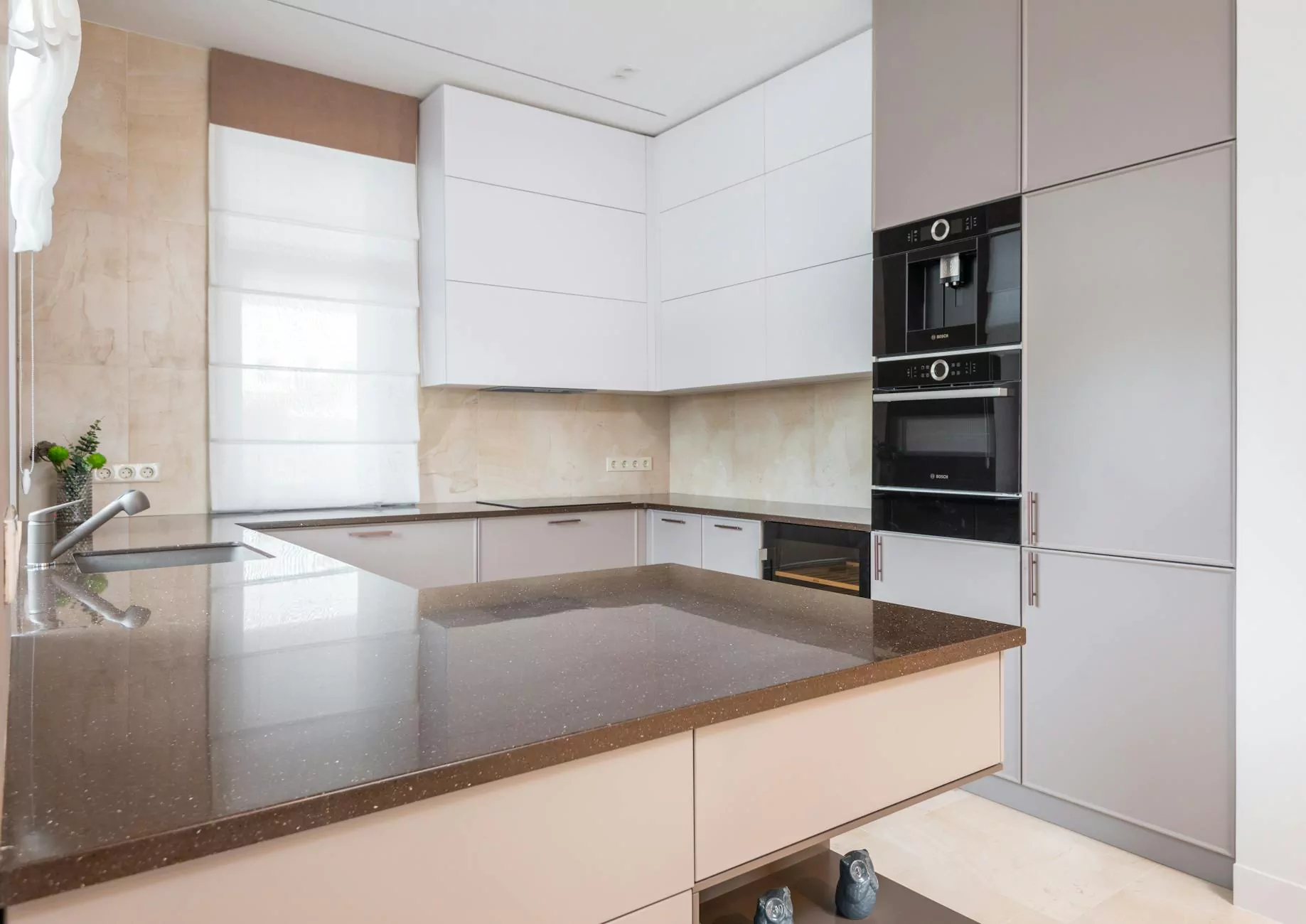 Experience the Ultimate Convenience in Kitchen Waste Management
As a leading provider of household appliances, Sewing Machines & Vacuums Unlimited proudly presents the KitchenAid® 15 Stainless Steel Built In Trash Compactor. This premium trash compactor is designed to revolutionize the way you handle kitchen waste, offering both convenience and durability that sets it apart from other trash compactors in the market.
Efficient and Space-Saving Design
Featuring a sleek stainless steel built-in design, this trash compactor seamlessly blends with your kitchen decor and saves valuable space. Its 15-inch width makes it an ideal choice for kitchens of all sizes, from compact apartments to spacious family homes. Say goodbye to unsightly trash bins taking up precious floor space, and welcome a cleaner and more organized kitchen environment.
Powerful Compaction Technology
Equipped with KitchenAid's advanced compaction technology, this trash compactor effortlessly compresses and condenses your kitchen waste, allowing you to fit more into each bag. No more overflowing trash bins or frequent trips to the curb. With its powerful compaction force, this KitchenAid trash compactor reduces the volume of waste by up to 80%, providing you with more space and fewer trips outside. It's time to optimize your waste management routine.
Convenient Features for Easy Operation
The KitchenAid® 15 Stainless Steel Built In Trash Compactor is designed with your convenience in mind. Its touch controls and easy-to-read display make it simple to operate, even for those who are new to trash compactors. The automatic anti-jam feature prevents any potential disruptions, ensuring a smooth and hassle-free experience. Say goodbye to jammed compactors and hello to effortless waste disposal.
Odor Management for a Fresh Kitchen
Worried about unpleasant odors in your kitchen? The KitchenAid® 15 Stainless Steel Built In Trash Compactor comes equipped with an odor management system that keeps your kitchen smelling fresh and clean. The charcoal filter effectively absorbs and neutralizes odors, allowing you to dispose of even the most pungent waste items without any worries. Enjoy a pleasant and odor-free kitchen environment with this innovative trash compactor.
Durable and Long-lasting
Investing in a KitchenAid® appliance means investing in quality and durability. This trash compactor is built to last, with a rugged stainless steel construction that can withstand the demands of daily use. Its solid build ensures that it remains stable and reliable, even when compacting heavy loads. Experience the peace of mind that comes with owning a KitchenAid® appliance, knowing that it will serve you for years to come.
Purchase Online for the Best Deals
Ready to transform your kitchen waste management? Purchase the KitchenAid® 15 Stainless Steel Built In Trash Compactor online at Sewing Machines & Vacuums Unlimited and take advantage of our best deals. We offer competitive prices and provide a seamless online shopping experience, ensuring that your new trash compactor is just a click away. Don't miss out on the opportunity to upgrade your kitchen with this remarkable appliance.
Conclusion
Discover the convenience, efficiency, and durability of the KitchenAid® 15 Stainless Steel Built In Trash Compactor from Sewing Machines & Vacuums Unlimited. With its powerful compaction technology, space-saving design, and convenient features, this premium appliance brings a new level of efficiency to your kitchen waste management. Say goodbye to overflowing trash bins and hello to a cleaner, more organized kitchen. Purchase online today and elevate your kitchen experience with KitchenAid®.