Welcome to Sewing Machines & Vacuums Unlimited!
Aug 19, 2022
Appliances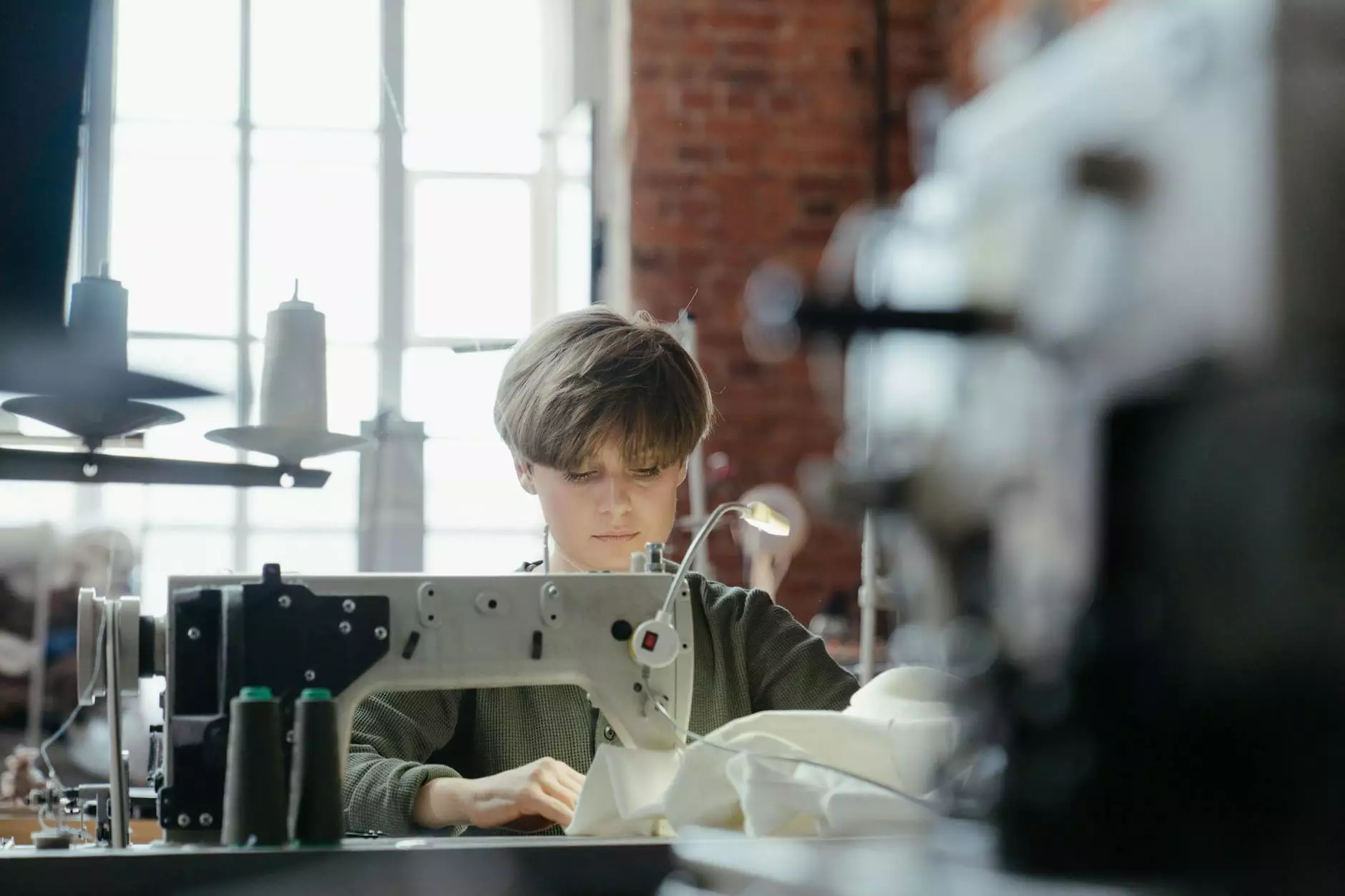 Whirlpool® 18.2 Cu. Ft. Stainless Steel Top Freezer Refrigerator - The Perfect Cooling Solution
Looking for a reliable refrigerator that combines efficiency, durability, and style? Look no further! At Sewing Machines & Vacuums Unlimited, we proudly introduce the Whirlpool® 18.2 Cu. Ft. Stainless Steel Top Freezer Refrigerator. This top-of-the-line appliance is the ultimate solution to keep your food fresh and your kitchen looking sleek.
Key Features
Generous Capacity: With its 18.2 cubic feet capacity, the Whirlpool® Top Freezer Refrigerator provides ample space to store all your groceries and meal preps conveniently.
Stainless Steel Finish: The stunning stainless steel finish enhances the aesthetics of your kitchen, adding a touch of elegance and modernity.
Energy-Efficient Cooling: Equipped with advanced cooling technology, this refrigerator offers energy efficiency to help you reduce your electricity bills without compromising on performance.
Humidity-Controlled Crispers: The humidity-controlled crispers provide the ideal environment to keep your fruits and vegetables fresh for longer, ensuring they stay crisp and flavorful.
Adjustable Shelves: The adjustable shelves allow you to customize the space according to your specific needs, making it easier to accommodate larger items.
Freezer on Top: The top freezer design ensures easy access to frozen items, while keeping them at the perfect temperature.
Interior Lighting: The bright interior lighting illuminates every corner of the refrigerator, making it easy to find what you need, even in low light conditions.
Quiet Operation: The Whirlpool® refrigerator operates quietly, ensuring a peaceful kitchen environment without any loud disturbances.
Filtration System: The built-in water filtration system ensures clean and fresh water at your convenience.
Specifications
Here are the specifications of the Whirlpool® 18.2 Cu. Ft. Stainless Steel Top Freezer Refrigerator:

Capacity18.2 cubic feetColorStainless SteelDimensions (HxWxD)67.38" x 28" x 32.5"Energy Star CertifiedYesRefrigerator Shelf MaterialGlassFreezer Capacity4.07 cubic feetIce MakerNo
Benefits of the Whirlpool® 18.2 Cu. Ft. Stainless Steel Top Freezer Refrigerator
Investing in the Whirlpool® 18.2 Cu. Ft. Stainless Steel Top Freezer Refrigerator offers numerous benefits to enhance your kitchen experience:
Food Preservation: The advanced cooling system ensures optimal temperature and humidity levels, preserving the freshness and quality of your food items for an extended period.
Storage Organization: With its flexible storage options, adjustable shelves, and spacious interior, organizing your groceries becomes hassle-free, allowing easy access to all your items.
Energy Efficiency: The Energy Star certification guarantees energy efficiency, which not only reduces your carbon footprint but also saves you money on utility bills.
Durability: Crafted with high-quality materials, this refrigerator is built to last, ensuring long-term reliability and stability.
Enhanced Aesthetics: The sleek stainless steel finish adds a touch of sophistication to your kitchen, elevating its overall appearance.
Peaceful Operation: Thanks to its quiet operation, you can enjoy a peaceful environment without any disruptive noises.
Easy Maintenance: The Whirlpool® 18.2 Cu. Ft. Stainless Steel Top Freezer Refrigerator is designed for easy cleaning and maintenance, allowing you to focus on what matters most.
Convenient Features: From the humidity-controlled crispers to the interior lighting, every feature is designed to make your life more convenient and efficient.
Why Choose Sewing Machines & Vacuums Unlimited?
Sewing Machines & Vacuums Unlimited is your trusted destination for all your household appliance needs. Here's why you should choose us:
Wide Selection: We offer a wide range of high-quality appliances from renowned brands, providing you with ample choices to find the perfect fit for your home.
Competitive Pricing: Our prices are competitive, ensuring that you get the best value for your money without compromising on quality.
Exceptional Customer Service: We prioritize customer satisfaction and go the extra mile to assist you throughout the purchasing process and beyond.
Knowledgeable Staff: Our team consists of experts who are passionate about appliances and are always ready to help you make an informed decision.
Convenient Shopping: With our user-friendly website, you can easily navigate through our product categories, compare features, and make a hassle-free purchase from the comfort of your own home.
Secure Transactions: We prioritize your privacy and security. Your personal information and payment details are always protected when shopping with us.
Fast Shipping: We ensure prompt order processing and fast shipping, so you can start enjoying your new appliance as soon as possible.
Excellent After-Sales Support: Our commitment to your satisfaction doesn't end with the purchase. We provide exceptional after-sales support to address any queries or concerns you may have.
Order Your Whirlpool® 18.2 Cu. Ft. Stainless Steel Top Freezer Refrigerator Today!
Don't miss out on the opportunity to enhance your kitchen with the Whirlpool® 18.2 Cu. Ft. Stainless Steel Top Freezer Refrigerator. Place your order now at Sewing Machines & Vacuums Unlimited and enjoy efficient cooling, stylish design, and all the benefits this appliance has to offer. Buy with confidence from the experts in household appliances!