KitchenAid Grain Mill - Enhancing Your Baking Experience
Feb 16, 2018
Small Appliances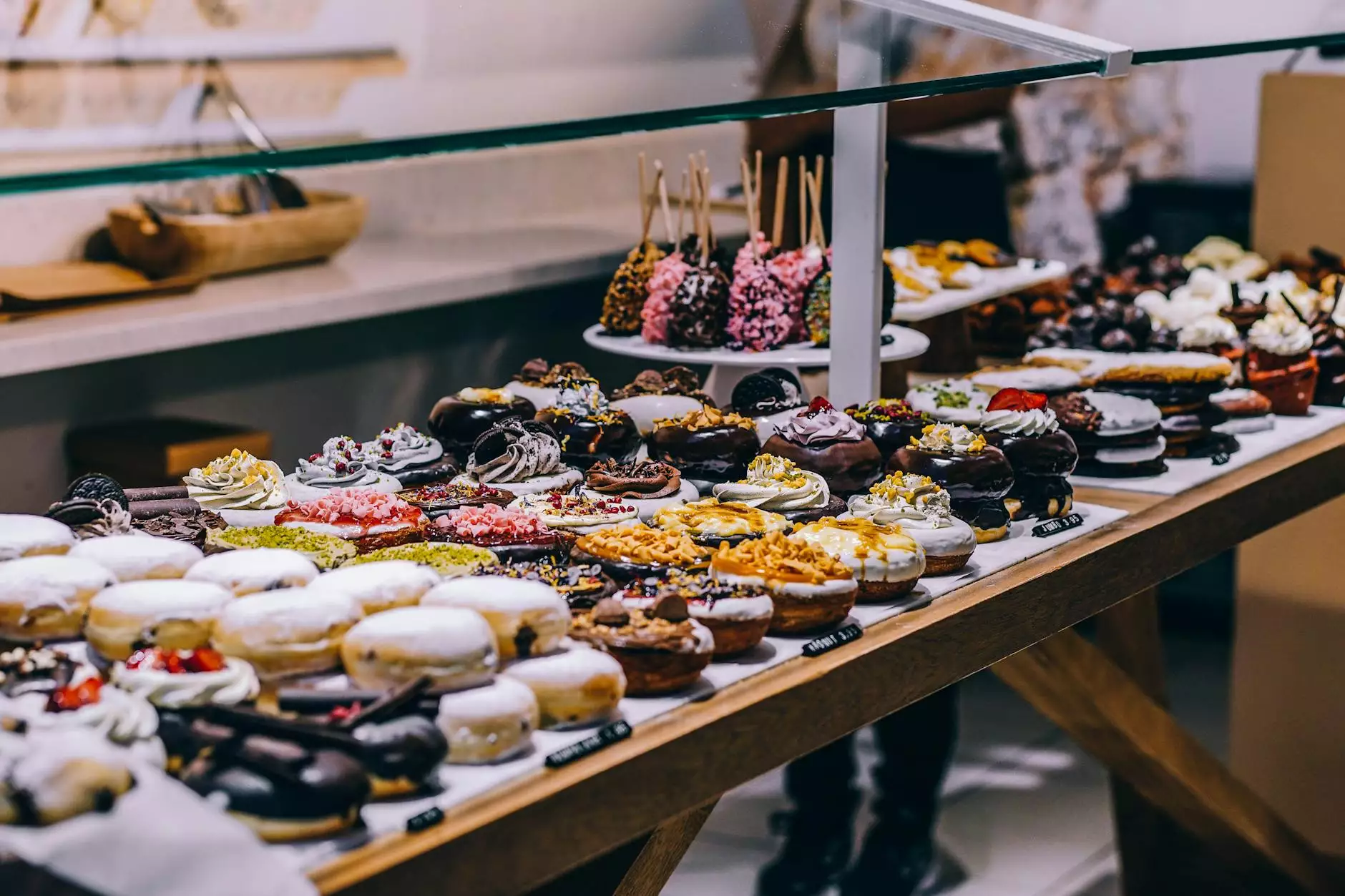 Introduction
Welcome to Sewing Machines & Vacuums Unlimited, the leading provider of high-quality kitchen accessories. In this section, we will introduce you to the KitchenAid Grain Mill, an essential attachment for your stand mixer that allows you to grind your own grains and create fresh flour at home.
Why Choose the KitchenAid Grain Mill?
The KitchenAid Grain Mill is the ultimate tool for passionate bakers, home cooks, and enthusiasts who value the importance of homemade ingredients. Here are some reasons why you should consider adding it to your kitchen arsenal:
Unparalleled Versatility
With the KitchenAid Grain Mill, you can transform a wide variety of grains into fine, medium, or coarse flour to suit your baking needs. From wheat, rice, oats, corn, and more, this accessory allows you to experiment and unleash your creativity in the kitchen.
Freshness and Nutritional Value
Nothing compares to the taste and nutritional value of freshly ground flour. By grinding your own grains, you ensure that your baked goods are filled with the natural goodness of whole grains. Experience enhanced flavors and textures in your recipes like never before.
Precision and Control
The KitchenAid Grain Mill offers precision and control over the grinding process. Adjust the settings to achieve the desired texture, whether you need a fine flour for delicate pastries or a coarser grind for hearty bread. Tailor your flour to perfection with ease.
Easy Attachment and Cleanup
Attaching the KitchenAid Grain Mill to your stand mixer is quick and hassle-free. Its user-friendly design ensures a seamless experience. When it comes to cleanup, the detachable parts can be easily disassembled and cleaned, allowing you to focus on what matters most - your baking creations!
Durable and Reliable
As a renowned brand in kitchen appliances, KitchenAid is known for its commitment to quality and durability. The Grain Mill is no exception. Packed with sturdy construction and long-lasting materials, this accessory is built to withstand the test of time, providing you with reliable performance for years to come.
How to Use the KitchenAid Grain Mill
Using the KitchenAid Grain Mill is as simple as 1-2-3. Follow these steps to achieve fantastic results every time:
Step 1: Preparing Your Grains
Ensure your grains are clean and free from debris. Measure the desired quantity and pour them into the hopper of the Grain Mill.
Step 2: Adjusting the Grind Settings
Choose your desired texture by adjusting the grind settings. Turn the control dial to achieve anything from fine to coarse flour, depending on your recipe requirements.
Step 3: Grinding Process
Turn on your stand mixer and let the attachment do the work for you. Watch as the grain is transformed into fresh, flavorful flour in seconds. Feel the satisfaction of creating your own homemade ingredients.
Recipes and Inspiration
Looking for inspiration on how to incorporate freshly ground flour into your baking repertoire? Check out our collection of recipes that will ignite your creativity and spark joy in the kitchen. From artisan bread and delicious pastries to wholesome pancakes and mouthwatering muffins, the possibilities are endless!
Get Your KitchenAid Grain Mill Today
Ready to take your baking to the next level? Order your KitchenAid Grain Mill from Sewing Machines & Vacuums Unlimited today and experience the joy of fresher flavors, increased nutritional value, and the satisfaction of culinary mastery. Elevate your recipes with the KitchenAid Grain Mill – a must-have accessory for any passionate home baker!
Contact Us
If you have any questions or need assistance, our knowledgeable customer support team is here to help. Contact us today and let us guide you through the process of choosing the perfect kitchen accessories for your needs. Happy baking!