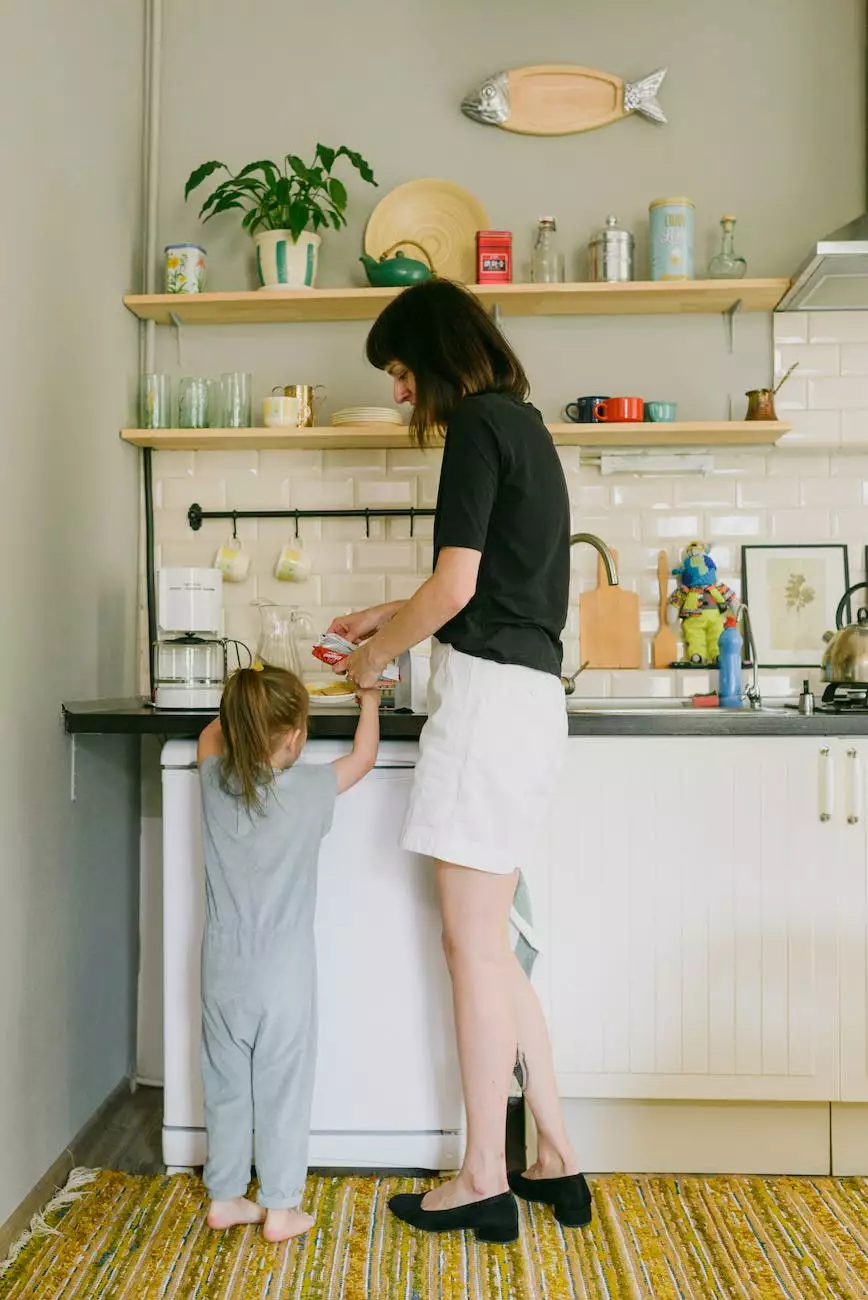 The Perfect Rice & Slow Cookers for All Your Culinary Delights
Looking for the finest range of rice & slow cookers? Look no further than Sewing Machines & Vacuums Unlimited, the ultimate destination for all your kitchen needs. With our exceptional collection of home appliances, we provide you with top-quality rice & slow cookers that are designed to make your cooking experience effortless and enjoyable. Whether you're a professional chef or a home cook, our selection is sure to cater to your every culinary requirement.
Experience the Convenience of Rice & Slow Cookers
Investing in a reliable rice & slow cooker can revolutionize the way you prepare meals. These versatile appliances offer an array of benefits, including:
Time Efficiency: With their advanced technology, rice & slow cookers can significantly reduce the cooking time, saving you hours in the kitchen.
Precise Cooking: Our rice & slow cookers are equipped with state-of-the-art features that allow you to achieve perfectly cooked rice, grains, and slow-cooked dishes every time.
Versatility: From fluffy basmati rice to tender slow-cooked meats, our cookers can handle a wide variety of recipes, making them a valuable addition to any kitchen.
Convenience: Set it and forget it! Our cookers feature user-friendly controls and programmable settings, allowing you to effortlessly create delicious meals without constant monitoring.
Energy Efficiency: Designed with energy-saving features, our rice & slow cookers help reduce power consumption, making them an eco-friendly choice.
Explore Our Extensive Rice & Slow Cooker Collection
At Sewing Machines & Vacuums Unlimited, we take pride in offering a wide range of rice & slow cookers to suit your specific preferences and cooking style. Our extensive collection includes:
Rice Cookers
Discover our premium rice cookers that excel in producing perfectly fluffy rice with minimal effort. Whether you prefer white rice, brown rice, or exotic varieties like jasmine or basmati, our rice cookers guarantee consistent results every time. With features such as easy-to-clean non-stick inner pots, programmable settings, and automatic keep-warm functions, our rice cookers are designed to simplify your cooking process.
Slow Cookers
Immerse yourself in the world of slow cooking with our exceptional range of slow cookers. From hearty stews and tender roasts to flavorful soups and desserts, our slow cookers allow you to effortlessly prepare delicious meals with rich, deep flavors. With multiple cooking modes, temperature control, and timers, our slow cookers offer unrivaled convenience and versatility in the kitchen.
Why Choose Sewing Machines & Vacuums Unlimited?
With numerous online retailers for kitchen appliances, why should you choose Sewing Machines & Vacuums Unlimited? Here are a few reasons that set us apart:
Exceptional Quality: We pride ourselves on offering only the highest quality rice & slow cookers. Each appliance in our collection is handpicked for its reliability, durability, and performance.
Wide Selection: Our extensive range ensures that you'll find the perfect rice & slow cooker that meets your specific needs and preferences.
Competitive Pricing: We believe that high-quality appliances should be accessible to everyone. That's why we offer competitive prices without compromising on quality.
Knowledgeable Customer Support: Our friendly and experienced customer support team is always ready to assist you with any queries or concerns you may have. We're here to make your shopping experience hassle-free and enjoyable.
Secure Online Shopping: Your privacy and security are our utmost priorities. We provide a safe and secure online shopping environment, ensuring that your personal information is protected.
Start Cooking with Confidence Today!
Unlock the true potential of your culinary skills with the finest rice & slow cookers from Sewing Machines & Vacuums Unlimited. Browse our eCommerce & Shopping category to explore our exceptional range of kitchen appliances and find the perfect cooker that suits your needs perfectly. With our commitment to quality and customer satisfaction, you can shop with confidence and embark on a delightful cooking journey. Shop now and elevate your cooking experience to new heights!