LG Front Load Washer And Dryer Set
Jun 7, 2019
Appliances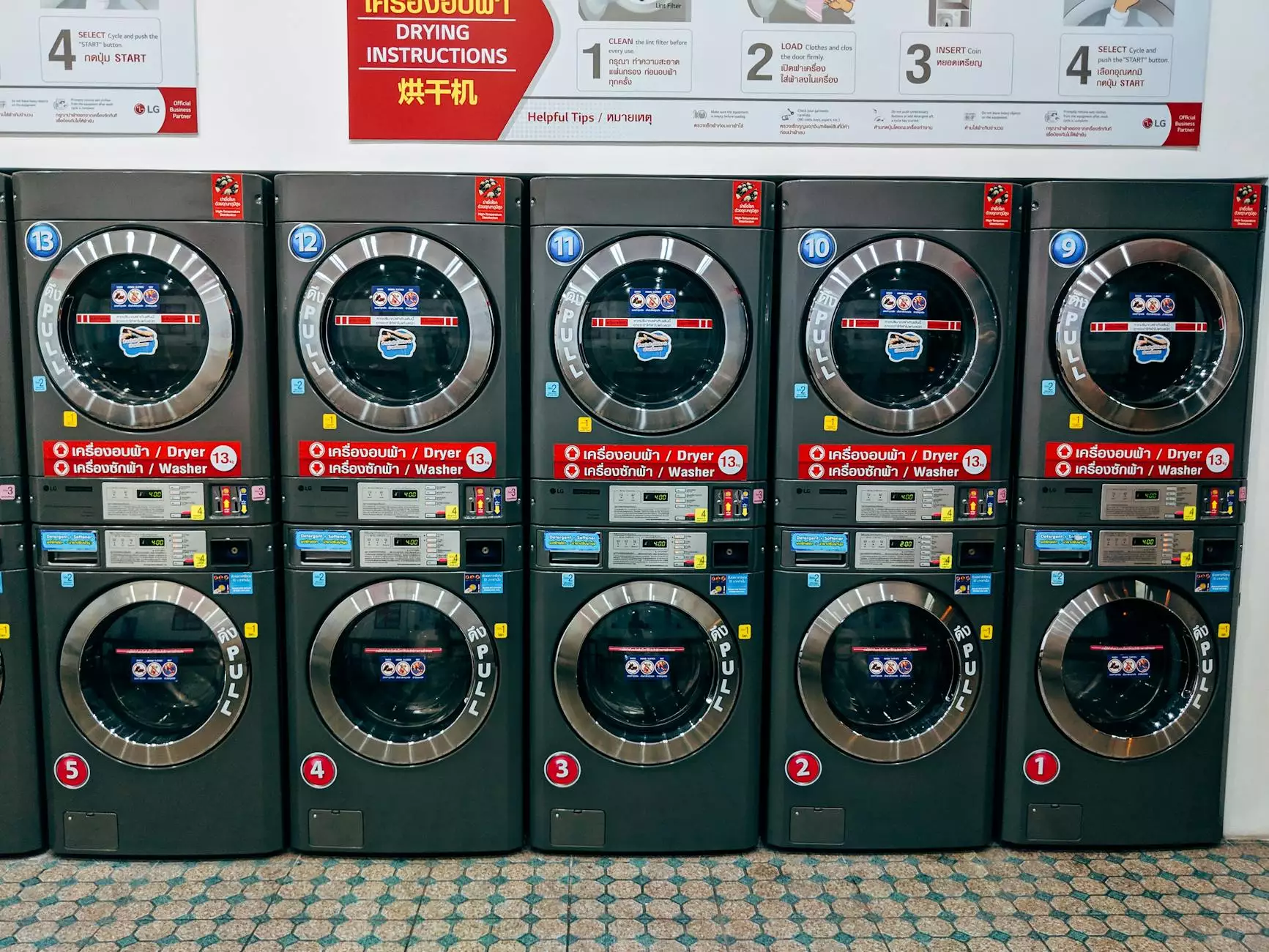 Superior Cleaning and Drying Performance
Introducing the LG Front Load Washer and Dryer Set, the perfect solution for your laundry needs. With cutting-edge technology and innovative features, this set offers superior cleaning and drying performance like never before.
Efficient Washing with Advanced Features
Our front load washer utilizes advanced technology to deliver exceptional cleaning power. The high-speed spinning motion ensures thorough removal of dirt and stains from clothes, while the large capacity allows you to wash more in a single load, saving you time and energy.
The washer features a variety of convenient and customizable cycles to suit your specific needs. From delicate fabrics to heavily soiled items, this washer can handle it all. Plus, with its intuitive control panel, selecting the right settings is a breeze.
Gentle and Effective Drying
The accompanying dryer is designed to provide gentle and effective drying, preventing damage to your clothes. Its sensor drying technology automatically detects moisture levels and adjusts the drying time accordingly, ensuring optimal results and preventing over-drying.
With its spacious drum, this dryer can handle large loads, including bulky items like blankets and comforters. Say goodbye to waiting for hours for your laundry to dry - this powerful dryer gets the job done quickly and efficiently.
Smart and Connected
Not only does the LG Front Load Washer and Dryer Set deliver exceptional performance, but it also brings convenience and connectivity to your laundry routine. With built-in smart features, you can remotely monitor and control your washer and dryer from your smartphone.
Forgot to start the washer before leaving the house? No problem. Simply use the mobile app to start or pause the cycle, and receive notifications when your laundry is ready. It's never been easier to stay on top of your laundry tasks.
Sleek and Modern Design
In addition to its outstanding functionality, this washer and dryer set boasts a sleek and modern design that will elevate the look of your laundry area. The stylish chrome accents and smooth lines create a sophisticated aesthetic, ensuring that your appliances blend seamlessly with your home decor.
Why Choose Sewing Machines & Vacuums Unlimited
When it comes to purchasing your LG Front Load Washer and Dryer Set, choose Sewing Machines & Vacuums Unlimited as your trusted retailer. With years of experience in the industry, we are committed to providing top-quality products and excellent customer service.
Wide selection: We offer a wide range of sewing machines, vacuums, and other appliances to meet all your household needs.
Expert advice: Our knowledgeable staff is always ready to assist you in finding the perfect products to fit your requirements.
Competitive prices: Enjoy competitive prices on all our products, ensuring you get the best value for your money.
Convenient shopping: Browse and shop online at your own convenience, with easy ordering and fast shipping options.
Trusted reputation: We have built a trusted reputation over the years, thanks to our commitment to customer satisfaction.
Upgrade Your Laundry Routine Today
Don't settle for an average laundry experience. Upgrade to the LG Front Load Washer and Dryer Set and enjoy unmatched cleaning and drying performance. With its advanced features and stylish design, this set is an investment that will make your life easier and more efficient.
Visit Sewing Machines & Vacuums Unlimited today to explore our collection and find the perfect washer and dryer set for your home. Say goodbye to laundry woes and hello to a superior laundry experience.