Miele 18 Panel Ready Built-in Dishwasher - The Perfect Addition to Your Kitchen
Mar 3, 2019
Appliances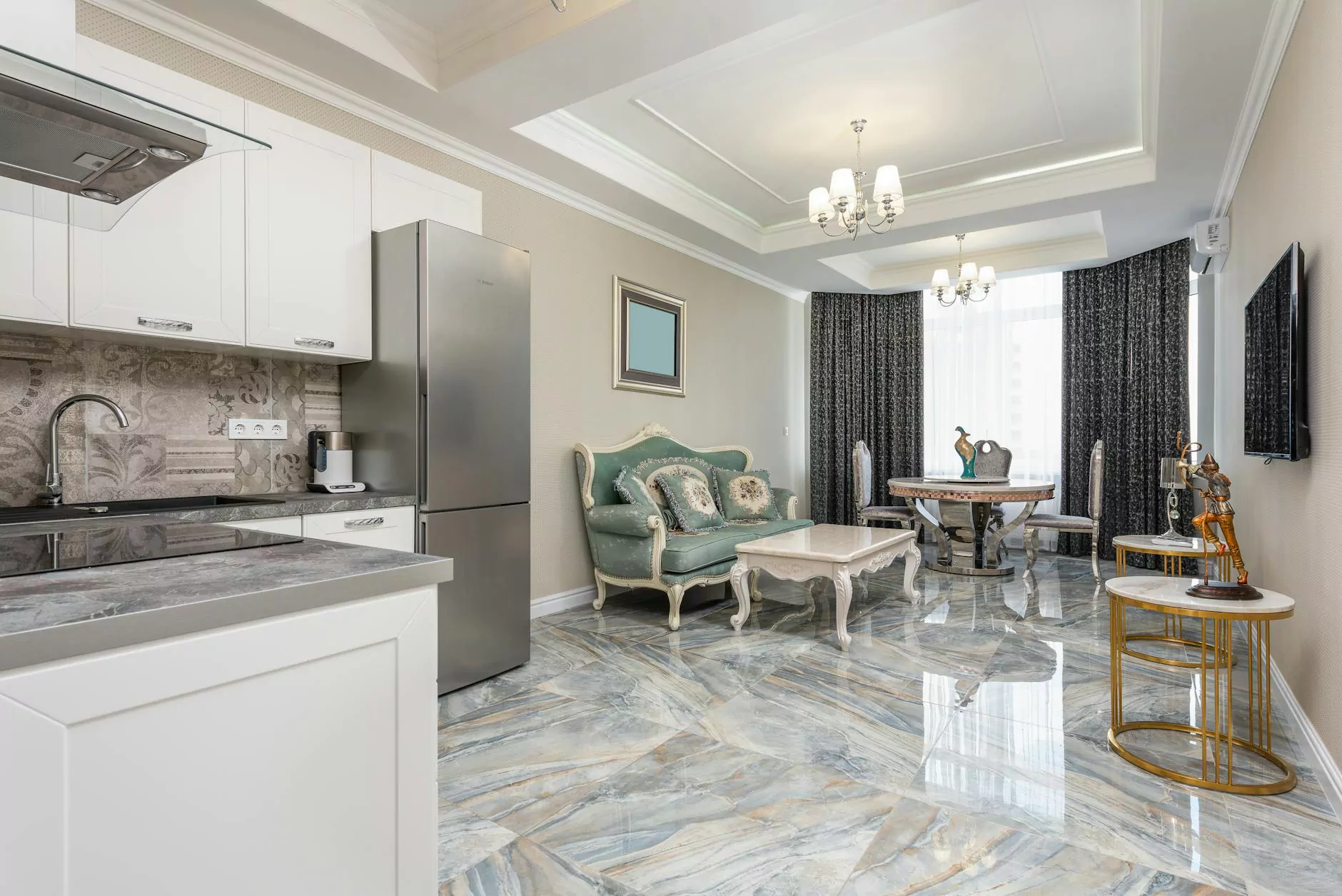 Overview
The Miele 18 Panel Ready Built-in Dishwasher is the epitome of style and functionality. With its sleek design and advanced features, this dishwasher will elevate the look of your kitchen while ensuring efficient and effective cleaning.
Unparalleled Cleaning Performance
Featuring Miele's innovative technology, this dishwasher delivers exceptional cleaning performance. Its powerful water circulation system ensures that every dish, glass, and utensil is thoroughly cleaned, leaving no traces of dirt or grime behind. The dishwasher also offers various wash programs, allowing you to customize the cleaning process based on your specific needs.
Convenience at Your Fingertips
Designed with user convenience in mind, the Miele 18 Panel Ready Built-in Dishwasher comes equipped with intuitive controls and a user-friendly display. You can easily select your preferred settings and monitor the progress of each cycle.
Flexible and Spacious Interior
This dishwasher provides ample space to accommodate your dishes and cookware. With adjustable racks and shelves, you can effortlessly fit large pots, pans, and even delicate wine glasses. The innovative design ensures that every item is held securely in place during the cleaning process, preventing breakage or damage.
Silent and Energy Efficient
Unlike traditional dishwashers, the Miele 18 Panel Ready Built-in Dishwasher operates quietly, allowing you to go about your day without any disruptions. Additionally, it is built with energy efficiency in mind, helping you save on both energy consumption and utility bills.
Enhance Your Kitchen's Aesthetic
The panel-ready design of this dishwasher allows for seamless integration into your kitchen cabinetry. You can choose a custom panel that matches your existing kitchen style, creating a cohesive and sophisticated look.
Why Choose the Miele 18 Panel Ready Built-in Dishwasher?
Outstanding Durability: Miele appliances are renowned for their exceptional quality and longevity. The Miele 18 Panel Ready Built-in Dishwasher is no exception, designed to withstand the test of time.
Advanced Technology: With innovative features like SensorDry and AutoOpen drying, this dishwasher ensures perfectly dry dishes every time. It also includes a built-in water softener to prevent limescale buildup, prolonging the lifespan of your appliance.
Reliable Performance: Miele is a trusted brand known for its reliability and performance. You can rely on the Miele 18 Panel Ready Built-in Dishwasher to consistently deliver outstanding cleaning results.
Exceptional Customer Support: Sewing Machines & Vacuums Unlimited takes pride in offering exceptional customer support. Our team of experts will assist you throughout your purchase and provide any necessary assistance.
Order Your Miele 18 Panel Ready Built-in Dishwasher Today
Experience the ultimate in kitchen convenience and efficiency with the Miele 18 Panel Ready Built-in Dishwasher. Visit Sewing Machines & Vacuums Unlimited today and browse our extensive collection of high-end dishwashers. Our team is ready to help you find the perfect dishwasher for your home.