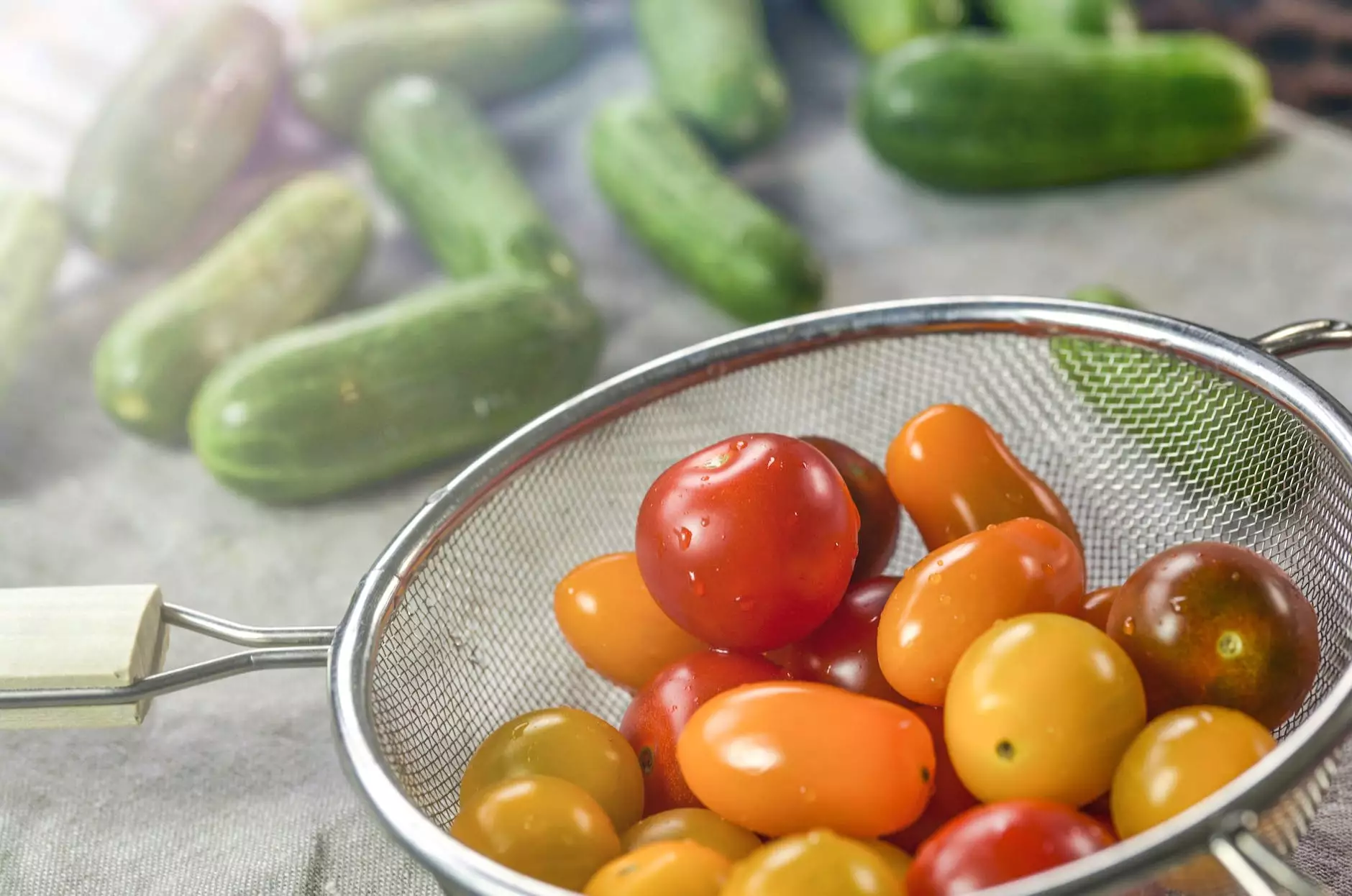 Are you in search of a reliable and versatile fruit and vegetable strainer for your KitchenAid stand mixer? Look no further! Sewing Machines & Vacuums Unlimited offers the best selection of high-quality KitchenAid strainers to enhance your cooking experience. With our extensive range of strainer accessories, you can effortlessly transform your stand mixer into a versatile kitchen tool for straining, pureeing, and processing fruits and vegetables.
Why Choose Our KitchenAid Fruit and Vegetable Strainer?
At Sewing Machines & Vacuums Unlimited, we understand the importance of having efficient and durable kitchen appliances. That's why we specifically curate the best KitchenAid strainers that are easy to use, clean, and maintain. Here's why our fruit and vegetable strainers stand out:
Durable Construction: Our KitchenAid strainers are made from high-quality materials to ensure long-lasting performance.
Efficient Straining: These strainers feature a fine mesh design, allowing you to strain fruits and vegetables effectively while keeping out unwanted seeds, skin, and pulp.
Versatile Functionality: With various attachments and adapters, our strainers can be used for making sauces, jams, jellies, baby food, and more.
User-Friendly: Designed to seamlessly attach to your KitchenAid stand mixer, our strainers are incredibly easy to install and operate.
Easy Cleanup: All our strainers are dishwasher-safe, making cleanup a breeze after your food preparations.
Transform Your KitchenAid Stand Mixer
Upgrade your KitchenAid stand mixer with our fruit and vegetable strainer attachments and unlock a world of possibilities in your kitchen. Whether you enjoy canning, making homemade sauces, preparing fresh baby food, or simply adding a touch of creativity to your cooking, our strainers are the perfect companion for your stand mixer.
Say goodbye to tedious hand straining and processing. With our KitchenAid strainers, you can accomplish your culinary tasks efficiently and effortlessly. Our accessories are designed to save you time and energy, allowing you to focus on the joy of cooking and experimenting with flavors.
Wide Range of KitchenAid Strainer Accessories
At Sewing Machines & Vacuums Unlimited, we offer a wide range of KitchenAid fruit and vegetable strainer accessories to cater to your specific needs. Our selection includes:
Fruit and Vegetable Strainer Attachment: The standard attachment comes with a fine mesh strainer to remove seeds, skin, and pulp, giving you smooth and consistent results.
Sauce Maker: Turn your fresh produce into flavorful sauces with the sauce maker attachment. Perfect for pasta sauces, apple sauce, and more.
Jelly and Jam Strainer: This attachment is specifically designed to strain and remove seeds from fruits when making jelly or jam.
Baby Food Maker: Easily process and puree fruits and vegetables to create wholesome and nutritious baby food.
Food Grinder and Strainer Attachment: This versatile attachment not only grinds meat but also strains fruits and vegetables, making it a suitable addition to any kitchen.
Discover the Joy of Effortless Straining
With our KitchenAid fruit and vegetable strainer, you'll be amazed at how effortlessly you can transform fresh produce into smooth and consistent results. From making delicious sauces and spreads to preparing healthy baby food, the possibilities are endless. Experience the convenience and versatility that our strainer accessories bring to your kitchen.
Ready to enhance your culinary adventures? Explore our range of KitchenAid fruit and vegetable strainer accessories today and take your cooking to the next level. Sewing Machines & Vacuums Unlimited is your trusted partner for all your stand mixer accessory needs.